Famed for beautiful canals, stunning tulip fields, and spectacular windmills, the Netherlands is a heaven on earth that showcases nature's magic at its best. And thanks to these best things to do in the Netherlands, you can easily witness all of it at once during your holiday in Europe.
From swinging over the edge at a Skydeck located more than 300 feet high above the Amsterdam city to witness the country's natural beauty from a Stoomtram, these 15 experiences in the Netherlands will leave you asking for more. So, take a note and make sure you don't miss out on any of these things!
1. Witness the gorgeous canals in Amsterdam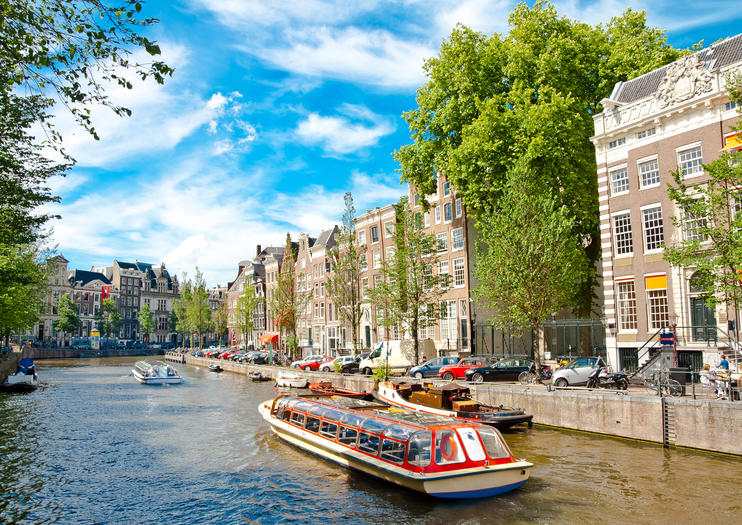 Home to some 165 canals, Amsterdam's gorgeous waterways are one of the major attractions and definitely amongst the top things to do in the Netherlands. From taking a boat tour to a ride in a water taxi, you can hop around different locations and explore the routes in the most surreal way. And if you're visiting during the winters and luck turns around, you can also skate on the frozen canals!
Most popular canals in Amsterdam: Herengracht, Prinsengracht, Keizersgracht, and Singel
2. Treat the history buff in you at Zaanse Schans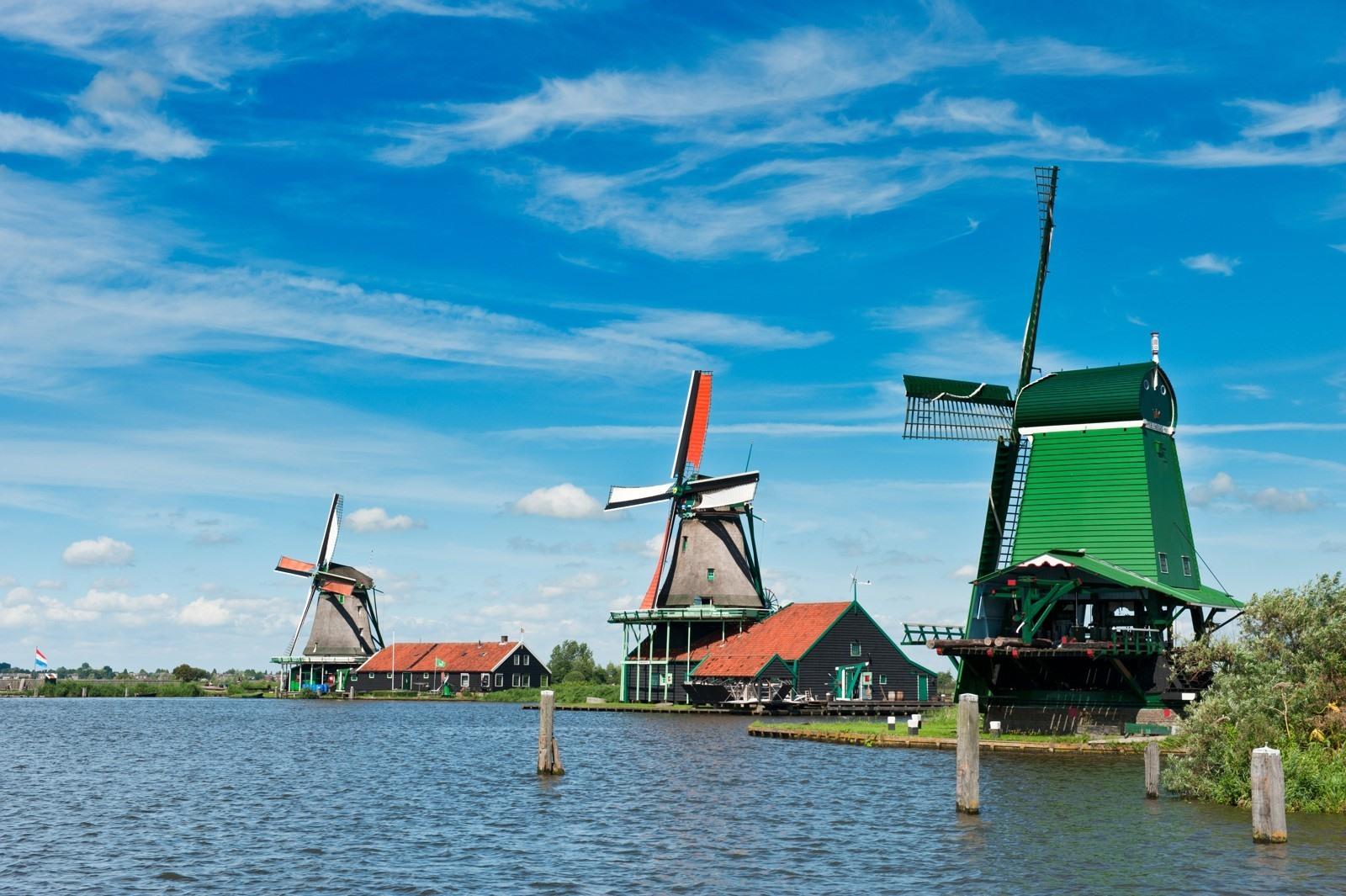 Located around 15 km to the north of Amsterdam, this open-air museum is one of the best places to visit in the Netherlands if you're a history buff. Zaanse Schans will take you back in time by letting you explore a traditional Dutch village and its craftsmen lifestyle. Some of the things that you can spot here are a shipyard, a grocery store, wooden houses, a sawmill, and an oil mill.
Timings: Most of the attractions here are open from 9:00 AM to 5:00 PM
Entry Fees: While the entry to the open-air museum is free, the visit to a windmill costs around €4. You can also buy a Zaanse Schans card that costs €15 that includes discounts and a free visit to one windmill.
Location: Schansend 1, 1509 AW Zaandam, Netherlands
3. Go wildlife spotting at the Hoge Veluwe National Park
If you're an adventurer at heart and love venturing into the wild, then visiting the Hoge Veluwe National Park is one of the best things to do in Holland, the Netherlands for you. Of all the national parks in the country, this is the largest and the most famous one and is perfect for planning a day trip with your loved ones. Some of the major highlights here are the sculpture park and the beautiful dunes.
Timings: Open on all the days from 9:00 AM to 6:00 PM
Entry Fees: € 9,50 for adults, € 4,75 for children aged 6 to 12, and free entry for children under the age of 5
Location: Houtkampweg 9, 6731 AV Hoenderloo, Netherlands
4. Indulge in some adventure at Efteling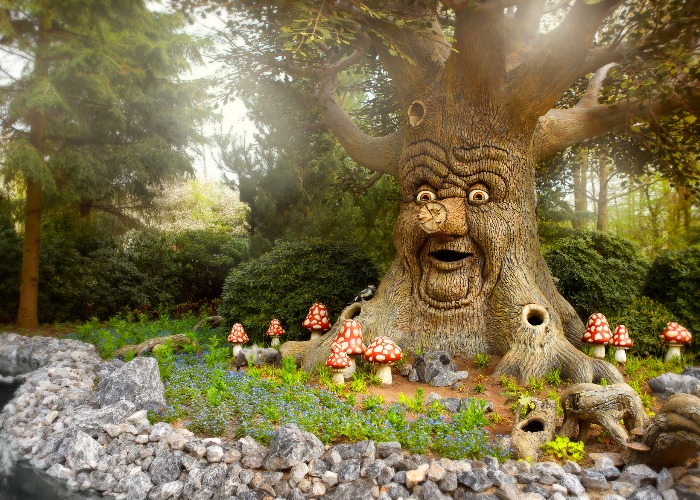 Of all the things to do in the Netherlands, the best one is to take a break from the surreal experiences and indulge in some adventure. Efteling, the biggest amusement park located in the Kaatsheuvel is divided into different zones, with varying thrill levels. Some of the top attractions of this place are rides like Joris en de Draak or the George and the Dragon as well as The Flying Dutchman, and the Python; and Raveleijn – a magical world with a nightly performance.
Timings: Open on all the days from 11:00 AM to 6:00 PM
Entry Fees: €38 per person
Location: Europalaan 1, 5171 KW Kaatsheuvel, Netherlands
5. Plan a day trip to Madurodam
Visiting Madurodam is undoubtedly one of the best things to do in the Hague, Netherlands when you're short of time. This amusement park is a mini version of the country on a scale of 1:25 and houses replicas of most of the attractions like windmills, bridges, and other historical sites. You can easily plan a day trip here and witness all of the Netherlands at once!
Timings: The park is open throughout the year but the timings vary during every season
Entry Fees: Around €14,50 per person
Location: George Maduroplein 1, 2584 RZ Den Haag, Netherlands
6. Visit the famous Rijksmuseum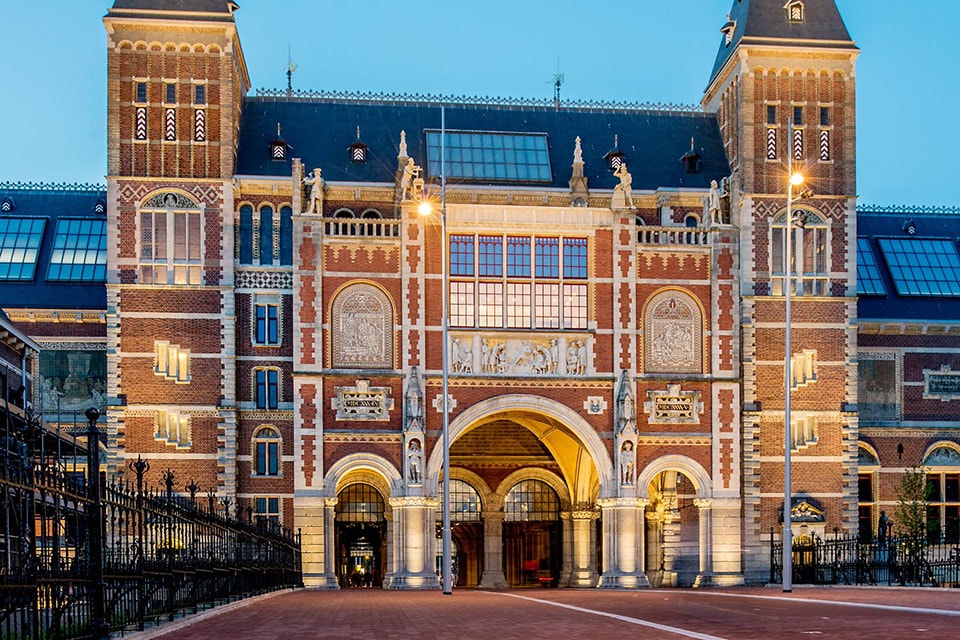 Most of the top experiences of the Netherlands will take you to Amsterdam, but believe us it will be worth your time and money. Unlike the other museums in the city, the Rijksmuseum, which is the Dutch National Museum is the topmost attraction and has to be on your trip itinerary. From antiques dating back to the 18th century to paintings reflecting modern art, there is a lot that will please your eyes, so make sure you have enough time to explore this place.
Timings: Open on all the days from 9:00 AM to 5:00 PM
Entry Fees: €17.50 for adults and free entry for children below the age of 18 years
Location: Museumstraat 1, 1071 XX Amsterdam, Netherlands
7. Taste the thrill at the highest swing in Europe
One of the most thrilling things to do in Amsterdam, Netherlands is swinging 'over the edge' at A'DAM Lookout. Perfect for adventure seekers and explorers, this swing situated at an altitude of 100 meters will you the real thrill in Europe and ensure that your holiday becomes totally unforgettable. Believe us, the two minutes spent swinging over the edge will become one of the high points of your trip.
Timings: Open on all the days from 10:30 AM
Entry Fees: €5 per person (only for the swing)
Location: Overhoeksplein, 5, 1031 KS Amsterdam, Netherlands
8. Spend a beautiful evening at the Garden of Europe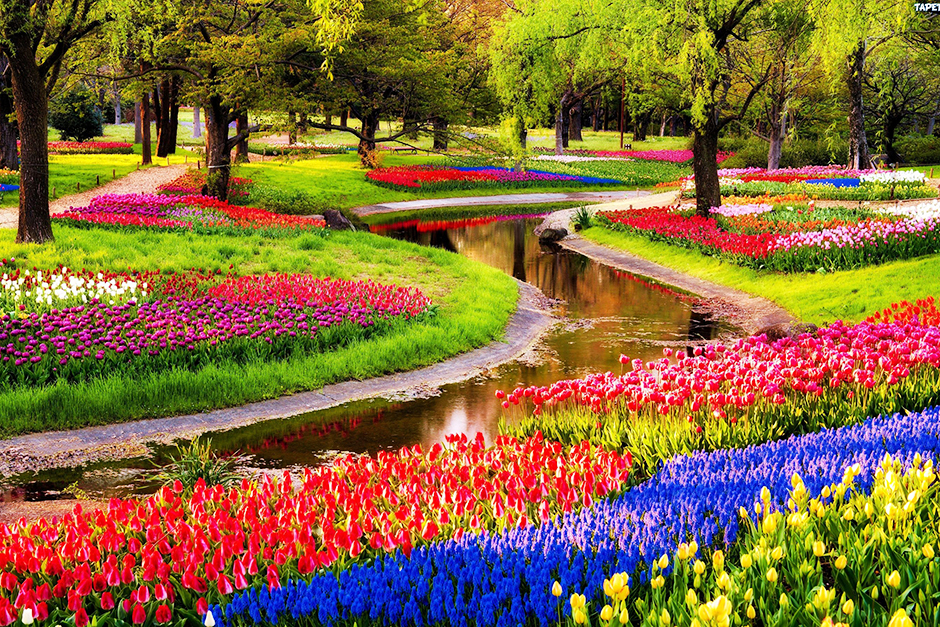 Keukenhof is a colorful paradise in the country and a must-visit for every type of tourist. Popularly called the Garden of Europe, this place blooms with every hue that is there with the gorgeous tulips being the signature flowers. You can take a romantic stroll with your partner or click beautiful pictures of your loved ones against the flora that makes up for a beautiful backdrop.
Timings: Open from March to May
Entry Fees: €17 for adults and €8 for children
Location: Stationsweg 166A, 2161 AM Lisse, Netherlands
9. Jump with a parachute in Texel
Famous as the largest island in the Wadden Sea, Texel is the best place to bid adieu to your fears and create the best moment of your life. While jumping with a parachute in the clear sky, you will not only witness the whole of the Netherlands at once but also breathe the refreshing vibes. If you're an adventurer at heart, we vouch you'd love this experience!
Timings: Open on all the days from 9:30 AM to 5:00 PM except every Sunday
Entry Fees: €189 for a tandem jump
Location: Postweg 128, 1795 JS De Cocksdorp, Netherlands
10. Travel in a Stoomtram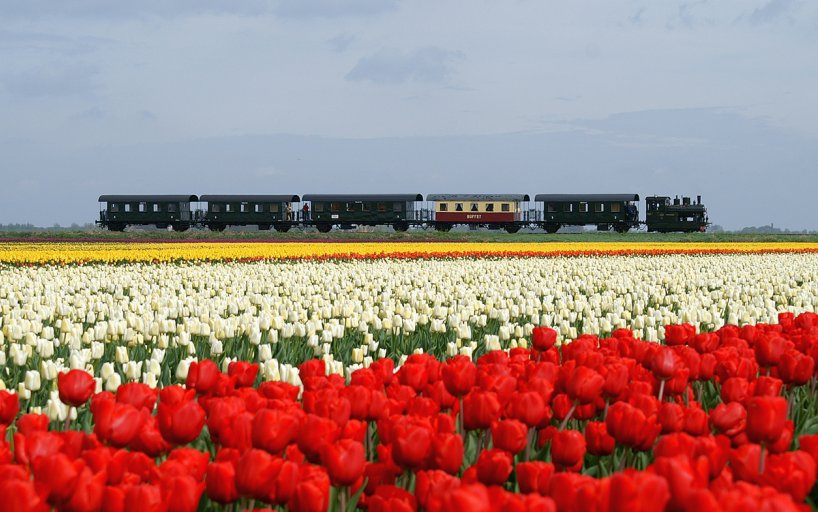 Since the best way to explore a city is by traveling in it like its local, taking a ride in a stoomtram is one of the best things to do in the Netherlands. Operating almost daily from Hoorn, this steam train is great for those who love antiques. You can buy the tickets from the Hoorn Museumstoomtram and experience the most unique way of commuting in the country.
Timings: 10:40 AM from Hoorn
Entry Fees: The roundtrip day tickets from Hoorn to Medemblik for adults start from €21,50 and for kids €16
Location: Van Dedemstraat 8, 1624 NN Hoorn, Netherlands
11. Shop your heart out in Maastricht
No European holiday can ever be complete without shopping and Netherlands is just another haven for Shopaholics. Apart from Amsterdam, a great place to drop by is Maastricht, which is also known as the fashion city. From luxury boutiques to malls, you can visit any place and buy everything that your heart desires. Though, the best part is that this city has every kind of place to cater to your mood and needs.
Best places to shop in Maastricht: Flea market at Stationstraat, Quarter Wyck, Bredestraat, and more.
12. Witness the centuries-old Windmills at Kinderdijk
The windmills are one of the most iconic attractions in the Netherlands and you just cannot afford to miss them. Situated between Rotterdam and Dordrecht, the village of Kinderdijk has some really beautiful windmills that date back to the 18th century. If you're looking for the top things to do in the Netherlands in October, witnessing the glorious spin here should definitely be on your list.
Timings: Open on all the days from 10:00 AM to 4:00 PM
Location: Nederwaard 1, 2961 AS Kinderdijk, Netherlands
13. Visit the Van Gogh Museum
Looking for places to visit in Amsterdam? Don't worry. The city has so many attractions that it will not disappoint you at all. While there are a lot of museums, the Van Gogh Museum, which is also one of the world's best art museums, is worth visiting on your next trip because of the artist's life story and his intriguing paintings. You can find some 200 paintings, 500 drawings, and 700 letters here that will leave you spellbound.
14. Have the Heineken Experience
Apart from being famous for its party and red-light district, Amsterdam has also got some really cool experiences in store for beer lovers. A brewery transformed into an interactive tour, the Heineken Experience will give you a good glimpse of how this most popular beer got evolved. From witnessing the brewing process to indulging in a tasting session, this tour will be one of the major highlights of your Europe trip.
Timings: Open from Monday to Thursday from 10:30 AM to 5:30 PM, and Friday to Sunday from 10:30 AM to 7:00 PM
Entry Fees: €13 to €15 for a tour
Location: Stadhouderskade 78, 1072 AE Amsterdam, Netherlands
15. Savour the famous local cuisines
Stroopwafel, Kaas, and Patat are only some of the Dutch cuisines that are famous all around the world, and you absolutely cannot miss out on these while you're holidaying in the Netherlands. From sweet treats to full meals, you will find a lot of delicacies around the country to treat your taste buds and pamper the foodie in you. So, make sure you either have a full day for sampling these or a little time every day.
Must-try Dutch food in the Netherlands: Stroopwafle, Edam Cheese, Kibbeling, Kroket, and Patat
By: traveltriangle.com