There's a lot that makes Queensland stand out from other states – the seafood, incredible hiking trails and of course, the one and only Great Barrier Reef. Here are 12 more breathtaking natural wonders in Queensland.
1. Lake Mackenzie
If you live in South East Queensland, chances are you are well aware of this incredible natural wonder on Fraser Island. The island boasts many crystal clear lakes but Lake Mackenzie stands out, it holds only rainwater. It has to be seen to be believed.
Lake Mackenzie | © Sam Haldane/Flickr
2. Magnetic Island
With super easy access to the Great Barrier Reef, Magnetic Island is a popular destination. Beautiful in its own right, the island is full of stunning secluded beaches and rugged landscapes.
Magnetic Island | © dronepicr/Flickr
3. Cape Tribulation
About 110km north of Cairns, this stunning Cape has some incredible walking tracks and is home to some extremely rare fauna. Try one of the eco lodges for an authentic experience.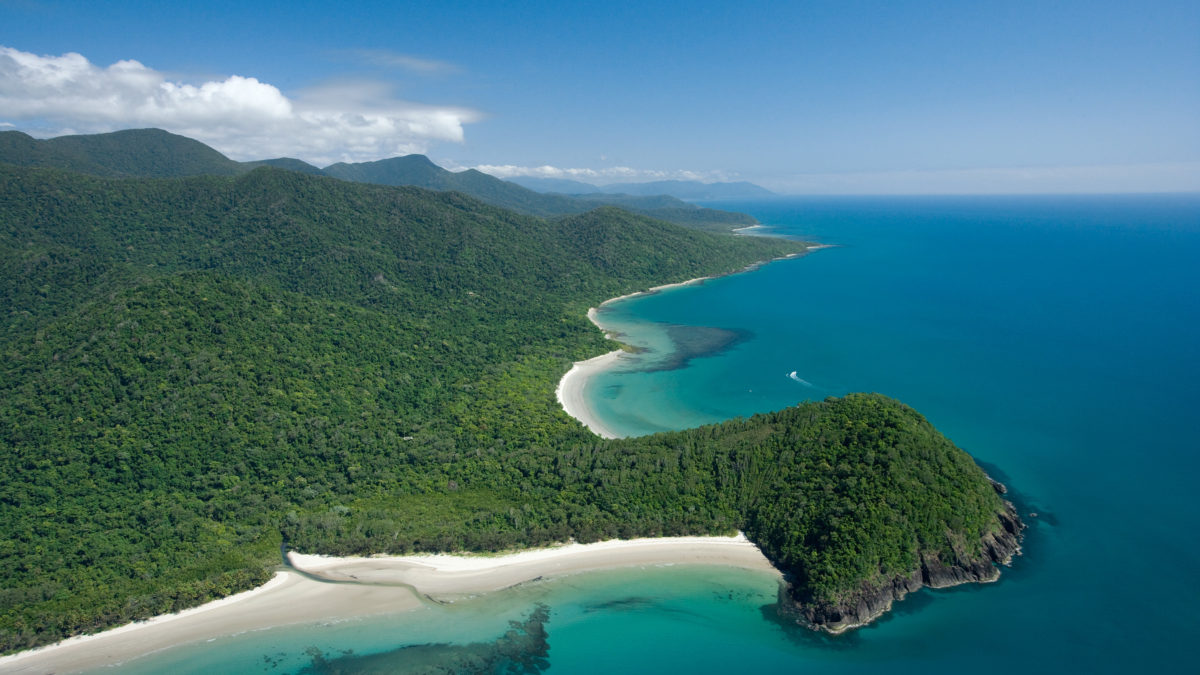 Cape Tribulation, Queensland, Australia
4. Springbrook National Park
An hour and a half's drive from Brisbane, Springbrook National Park is a popular hiking and swimming destination for weekend day-trips. There are heaps of waterfalls and impressive walking paths.
Springbrook National Park | © Paul Welding / Flickr
5. Daintree National Park
This famed World Heritage Site, the Daintree National Park is made up of wetland rainforests in the tropics of North Queensland. It ticks all the tropical boxes – stunning coasts, lush greenery, humid weather and incredible wildlife.
6. Noosa National Park
It's no wonder this 4,000 hectares park is the most popular national park in Australia. Located on the Sunshine Coast, the park hosts an array of activities – snorkeling, rock climbing, fishing, surfing and of course, some of the most divine swimming opportunities.
Noosa National Park | © Andy Hay / Flickr
7. Lady Elliot Island
Situated in the Great Barrier Reef, Lady Elliot Island is surrounded by what's known as a 'Green Zone', home to some incredible and colourful marine and reef life.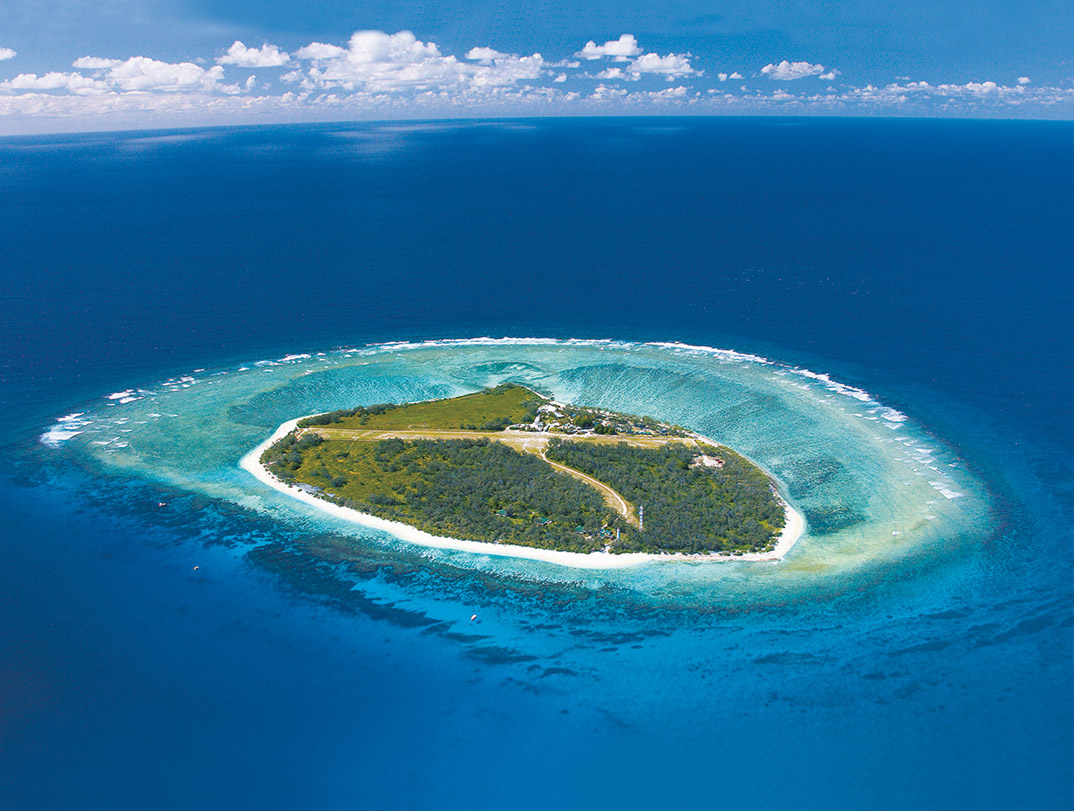 Lady Elliot Island, Queensland, Australia
8. The Wet Tropics
This jaw-dropping tropical rainforest in Northern Queensland will make you feel like you've stepped straight onto the set of Survivor.
The Wet Tropics | © tanetahi / Flickr
9. Zoe Falls
Take the family for a dip in these stunning blue pools at the base of the Zoe Falls in Hinchinbrooke, Queensland.
Zoe Falls, Queensland, Australia
10. Moreton Island
A well known diving and snorkeling destination, Morton is just off the coast of East Brisbane and is Brisbane's own little stretch of paradise. Aqua waters, white sands, shipwrecks – the perfect day trip any time of the year.
Moreton Island | © Brewbooks / Flickr
11. Carnarvon Gorge
Carnarvon Gorge is a huge 30km long and 600m deep at its mouth. Take a sleeping bag and camp in the Caranavon National Park before hiking to the Gorge. It's a sight you won't forget.
Carnarvon Gorge, Queensland, Australia
12. Lake Eacham
Surrounded by stunning wildlife and beautiful forests, Lake Eacham is of volcanic origin placed on the Atherton Tableland (the Wet Tropics) in North Queensland.
Lake Eacham | © Allan Henderson/Flickr
By: theculturetrip.com