If you're planning to travel to the West Coast of Australia, there's a few essentials you must pack. Some of them are obvious, but some of them are easy to forget – so pay attention to our list and take notes!
Your tour of West Coast Australia will likely take you on all sorts of fantastic and memorable adventures, from wine tasting at cellar doors, to swimming in the ocean, to meeting quokkas, to exploring the great outdoors and the desert.
Here are 11 items you shouldn't forget to pack for your next West Coast Australia vacation.
1. Sunscreen
We cannot stress enough how important sunscreen will be on your tour to West Coast Australia. The sun down under is extra harsh, and since the country has such spectacular nature you can expect to be out in the elements for long periods each day. If you will be in the sun for more than 20 minutes, you need sunscreen. Make it part of your morning routine like brushing your teeth and putting on deodorant. If you do forget to pack it or can't source SPF30+ or SPF50+ sunscreen, simply buy some when you arrive.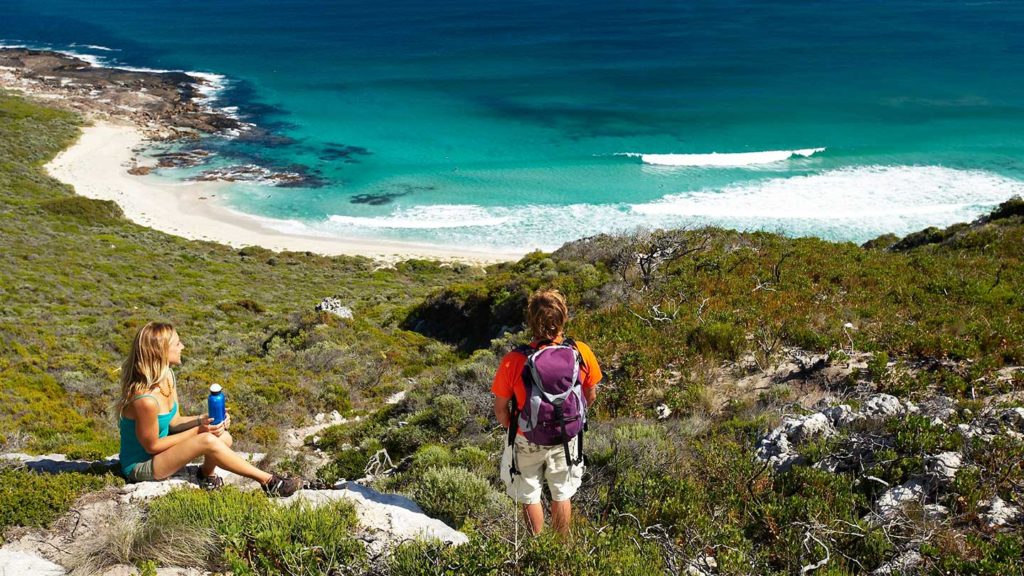 Credit: Cape Lodge
2. Hat
See the above point – the sun is very harsh in Australia, and unless you're bald it's hard to put sunscreen on your scalp. Bring a hat to protect both your head and face from the strong rays. If aesthetics matter to you, a wide-brim straw hat will make you look chic in any travel pictures you take.
3. Towel
Travelling with a towel can't be underestimated. Whether you like a compact microfibre or Turkish towel, or prefer a fluffy one, not only will it come in handy at the beach, creek or waterfalls you explore, but you can take it picnicking or use it as a layer of warmth.
4. Bathers
Geographically the state of Western Australia takes up the whole of the West Coast. Any guesses how long it is to tour West Coast Australia? 10,194 kilometres long. Now that's a lot of potential beaches to swim at, not to mention the inland waterfalls, creeks and rivers too. Taking a pair of bathers, a swimsuit or bikini is an absolute must.
5. Long-sleeve shirt
It pays to pack a light-weight, natural fibre long-sleeve shirt for your West Coast Australia vacation. As previously mentioned, the sun down under is strong and since it's likely you'll be outdoors soaking up the best of her beauty you will need protection. Reapplying sunscreen all day every day is tiring, so another way to block UV rays is with fabric. Better yet, your long sleeve shirt can double as a layer for cool evenings, or take you from meek to chic when you reach a cellar door or city street.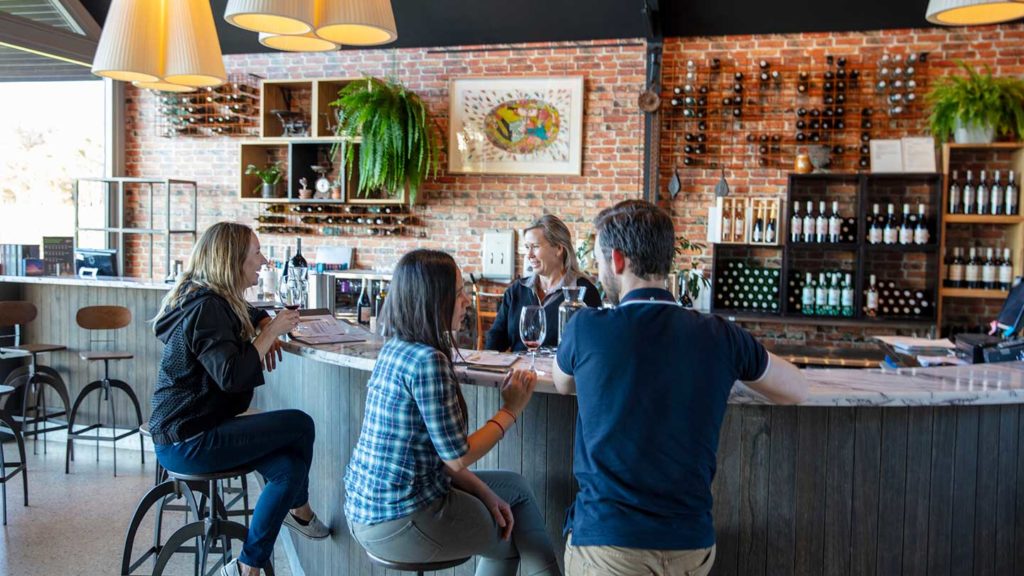 Credit: Tourism Australia
6. Australian adaptor
If you're travelling to West Coast Australia from abroad, you'll need a travel adaptor to charge your phone, camera and other electronic devices. Forget this and you can say goodbye to all those happy snaps you hoped to take. Better yet, add a small powerboard to your bag so you can charge multiple items at once with just one Australian adaptor.
7. Walking shoes
It's amazing how easy it can be to clock up your steps while on holiday! While your West Coast Australia vacation might see your lounging by the beach or pool some days, it's more likely you have places to go and things to see. For this reason packing excellent walking shoes is a must. Depending on your style and type of holiday, a walking shoe could just be a comfortable sneaker, a supportive sandal or full-blown hiking boots.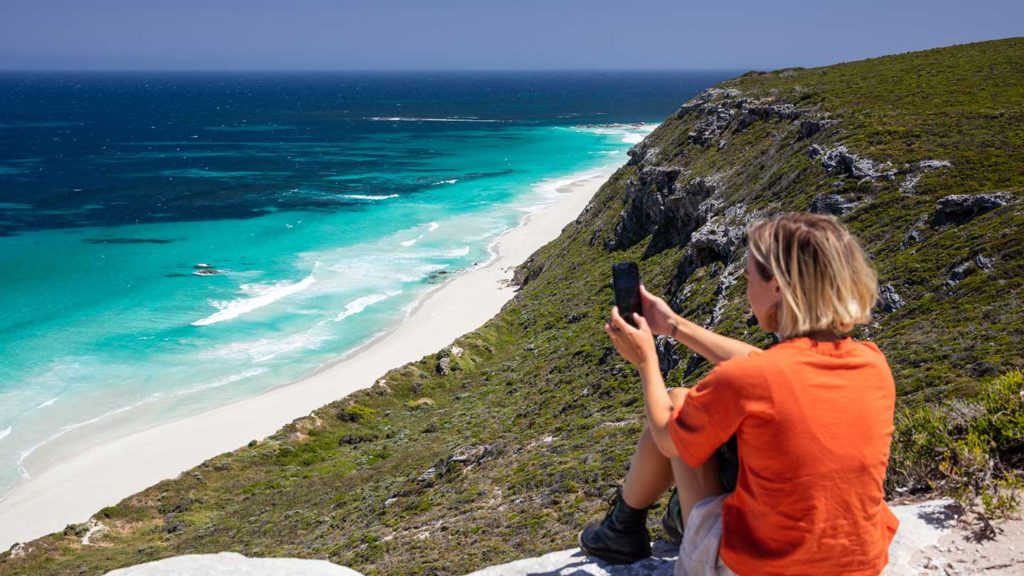 redit: Tourism Australia
8. Selfie stick
The only place a selfie stick is an essential item is if you tour the West Coast of Australia. It's likely that you'll take a day trip to Rottnest Island off Perth. This little paradise is home to the native Australian quokka, also known as the happiest animal in the world. Perhaps you've seen the #quokkaselfie trend on social media. Well, the best way to get a snap of yourself with these tiny and friendly marsupials is with a selfie stick.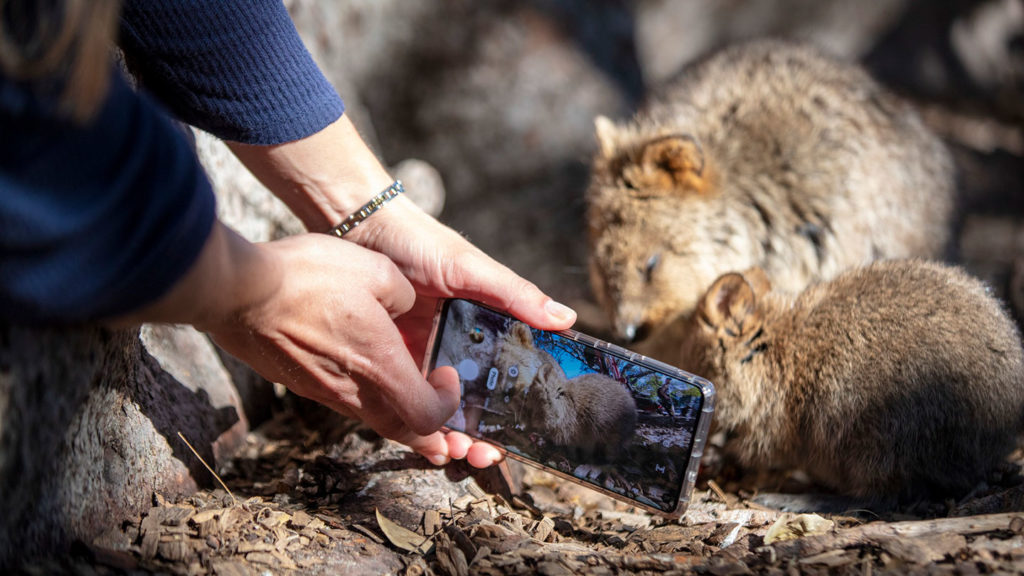 Credit: Tourism Australia
9. Lightweight sweater
There's nothing worse than being unprepared for the weather. Western Australia has a long coastline, so as you can imagine what to pack depends on where you are visiting. In the north the climate is tropical with a wet and dry season, down south they have a rainy winter and four distinct seasons, and everything in the middle is rather arid. One travel essential for your trip should be a lightweight sweater. Even on hot days, the nights might be cool depending on where you are as you travel West Coast Australia.
10. Sunglasses
Perth, the capital of Western Australia, is officially the sunniest capital in the world. The city receives 268 days of sunshine every year, so you will want to pack your favourite sunglasses. Aussies like to shorten words, so speak like a local and call them "sunnies". You can thank us later for this reminder!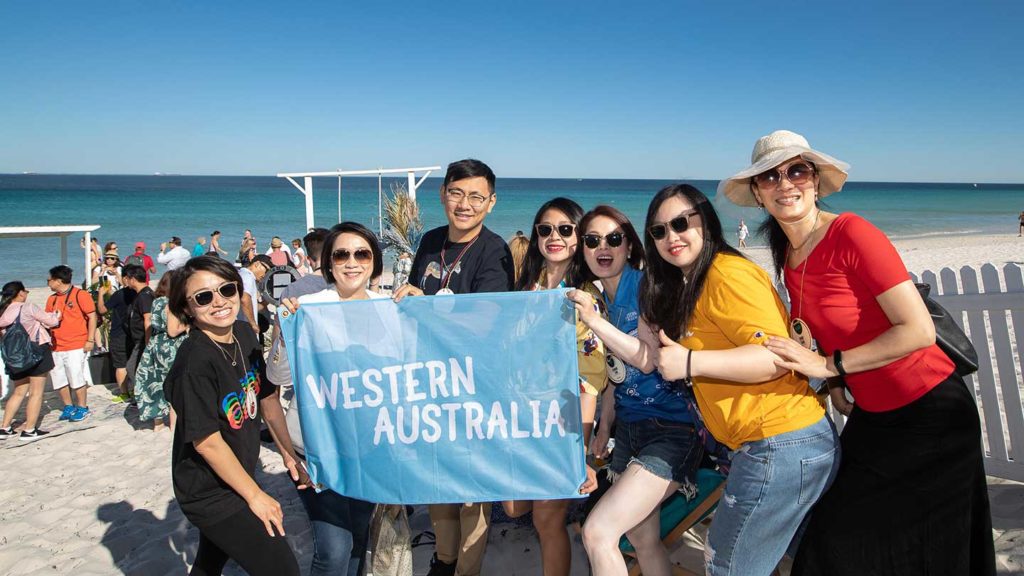 Credit: Tourism Australia
11. Something smart
While Australians dress very casually, when you're in the city or out to lunch people like to dress up a little. Between the adventure clothes, shorts and t-shirts, slip in something extra that you feel nice in so when you're talking to the head winemaker at a cellar door in the Margaret River, or trotting down the main streets of Perth you can feel a bit more like a West Coast local.
By: www.trafalgar.com