For such a tiny country, Scotland really packs a whole lot of things to do and see. If you're anything like me, you'll want to take in all the usual Scotland tourist attractions quickly before hunting down more unique and unusual experiences. In this post I've tried to create an alternative guide to Scotland; a list of unusual things to see in Scotland that you might not have already heard about.
Corrievreckan Whirlpool, Argyll
Did you know that Scotland is home to the 3rd largest whirlpool in the world? Not only that, but the Royal Navy once branded it unnavigable. These boys were clearly having an off day, as it's now possible to take one of the daily boat tours to head out on your very own Scottish adventure. These tours are a good two-in-one for wildlife lovers, with whales, dolphins, sharks, and seals all being a common sight along the way.
Fingal's Cave on the uninhabited island of Staffa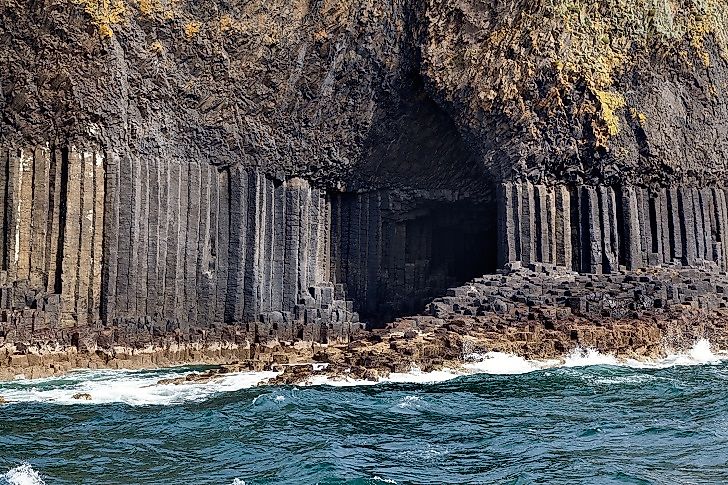 This outstanding cave with its own natural acoustics is situated in the far West of Scotland, just off the Isle of Mull. Visits are limited to between April and September, with some boat tour companies allowing you to walk parts of the cave. The unusual hexagon-shaped basalt columns are similar to those at the Giant's Causeway in Northern Ireland. For best views of this remarkable place, take a morning tour as they tend to be quieter.
Bobby's bus shelter, Unst, Shetland Islands
You're so far North in the Shetland Islands that it's not uncommon to see the Northern lights. However, they're not the only thing to be seen, as tourists bus head daily to the world's most famous bus shelter! Sporting a yearly change of couches, side tables, and other home comforts, this little Scottish bus shelter was saved from destruction after a young boy campaigned for its survival. Not only did the Scottish authorities comply with his request, they even decked the little place out for him. The Scots are a good bunch, eh? Your visit will be a short one, but it's certainly on my list of little fun things to do in Scotland.
The Devils Pulpit, Finnich Glenn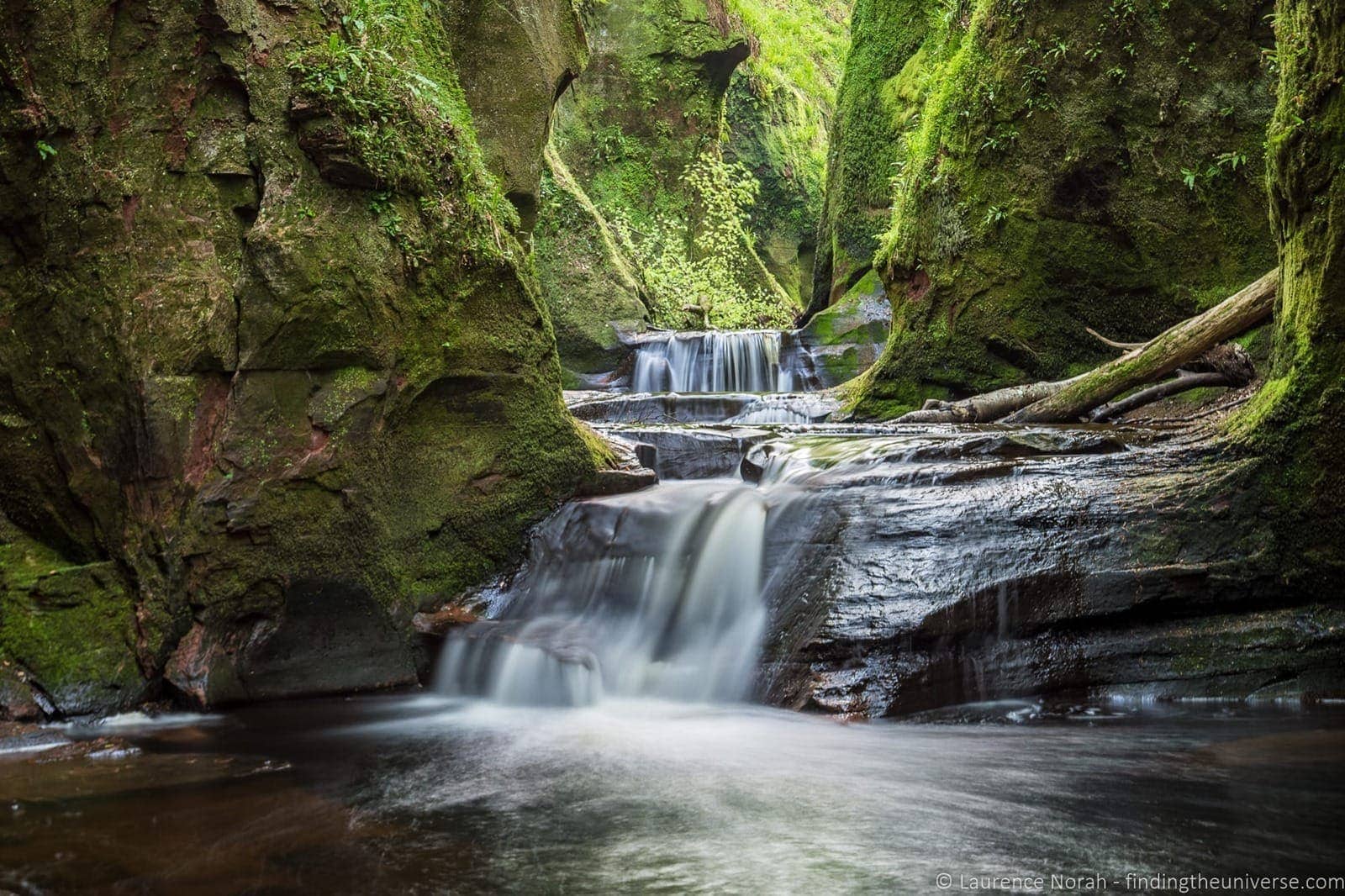 Just to the North of Glasgow at Finnich Glenn, this magical place is a little tricky to find given that it has no signs to point you to the path. Unfortunately, your best bet is a good old sesh with Google Maps. Given its name due to the red running river, this 100-foot gorge comes with its very own fairy tale entrance, an ancient stone staircase called Jacobs Ladder. Although manageable for the most part, this stairway has steep point with rope navigate down. As a result, those with mobility issues may want to avoid it.
The Old Man of Storr, Isle of Skye
Most probably one of my favorite places in all of Scotland, this insane rock formation looks like something out of a movie … and it is (it was featured in Ridley Scott's Prometheus). These gravity-defying rock formations were created during an ancient Scottish landslide, creating one of the most unusual landscapes in the world.
Dinosaur footprints on the Isle of Skye
And they're real! Head along to An Corran beach at low tide and you'll be treated to the sight of dinosaur footprints dating back to 165 million years ago. I know I've already mentioned Skye in this post … but DINO FOOTPRINTS!!!
Edinburgh's underground vaults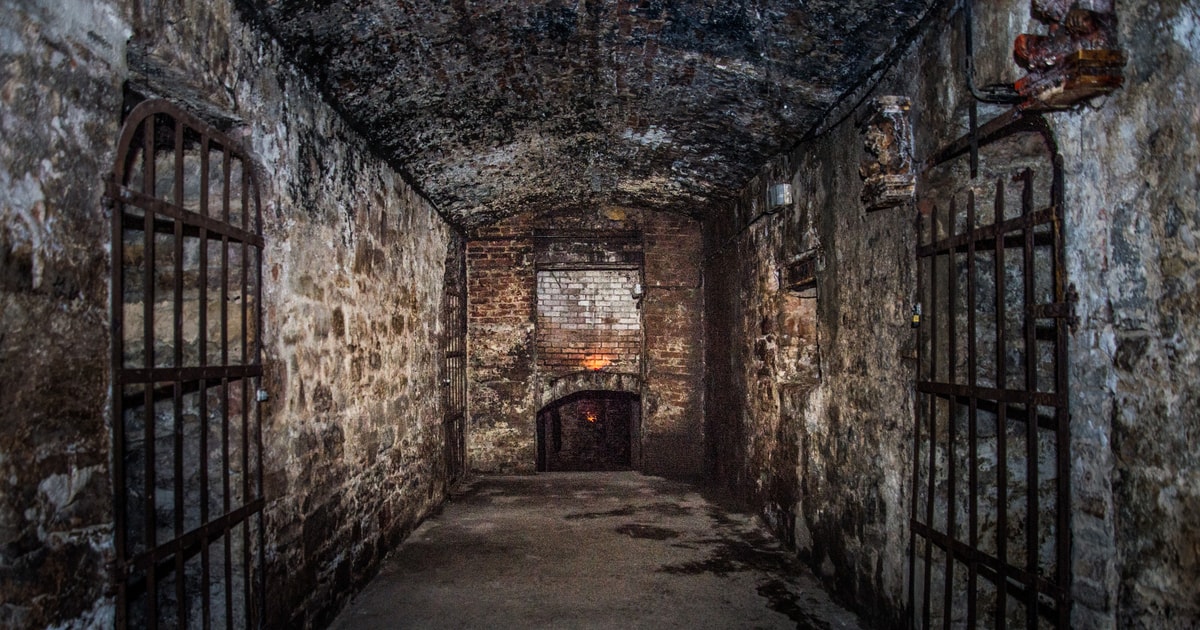 I talk to Edinburgh tourists almost every day and am always mind blown that so few of them know about the city's underground vaults. There are around 120 rooms (vaults) beneath the city, originally built in the 1700s for workshops and storage space. These rooms range from 2-40 meters squared and became dwell spots for the poor, homeless, and many a ghost story. The underground city is so impressive that I'd go as far as to rank it as the best thing to do in Edinburgh
The Scotland Hobbit House, Tomich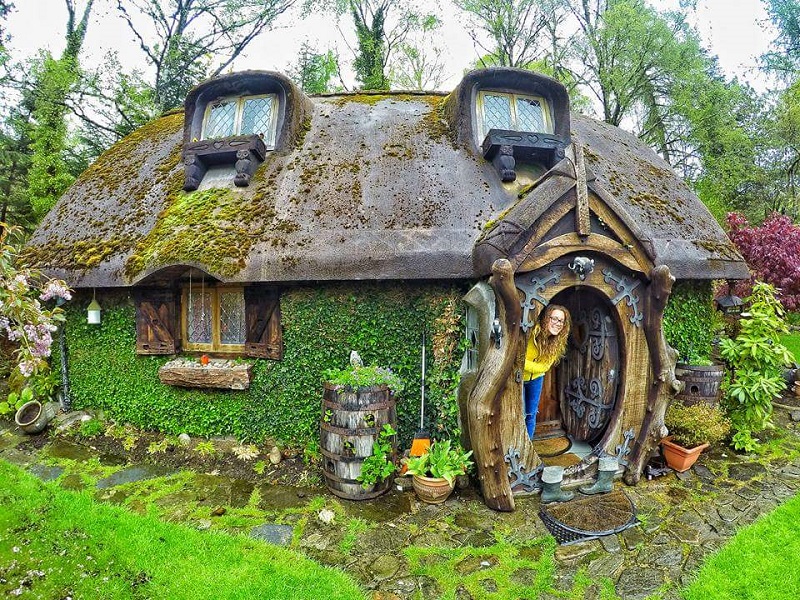 Looks exactly like every little hobbit home in the Lord of the Rings series, but built by a man called Stuart Grant who claims his little house project wasn't inspired by the movies in the slightest. Since the odd snap of his homemade its way onto the internet, visits to his little dwelling about 30 miles West of Inverness have become increasingly popular.
Scotland's Secret Buddhist temple
Even in Scotland, I'm able to find somewhere that reminds me of my beloved time in Asia. This is not an ordinary temple, it holds the title of the Biggest Buddhist Temple in the West. This grand place of worship was founded in 1967 by two Tibetan monks and is intricately decorated with carvings and paintings. To find your zen in the small village of Eskadalemuir in the South of Scotland.
Dunbar's bridge to nowhere
Visit Belhaven Bay beach in Dunbar at mid/high tide and it will seem as though there is a little bridge sitting in the middle of the water which leads to absolutely nowhere. The little bridge was actually made to cross over the Beil Water to get to the beach and its functional self can be seen at low tide. This East coast beach is one of the sunniest areas in Scotland and this floating bridge point is a lesser-known spot for keen sunset photographers.
The Hidden Scottish Pyramid
Did you know that Scotland has its very own pyramid? No, I'm not joking! This magnificent structure is hidden amongst the forests of the Cairngorms National Park.
Source: myveggietravels.com