Portuguese cuisine is very rich. It is hard to believe that such a small country has such a wide variety of dishes. Trying them all takes a lifetime, but we'll show you ten dishes to start with.
Portuguese food is very rich and varied. It has succulent meat dishes, seasoned and cooked according to centuries of tradition. There are magnificent seafood to be found on the coast, of which Ferran Adriá is considered to be the best in the world. And do you know about the cod that rumor has it can be cooked in 1001 different ways? To finish, you should always save room for dessert. The question is whether to choose a fruit-sweetened by the sun or a tried and tested conventional recipe.
Portuguese food: Starters
Caldo Verde (Green Broth)
This soup has a potato and chopped cabbage base. Add garlic and salt to give taste and put in one or two slices of chorizo to finish. It is one of the most sought after dishes when the weather starts getting hot, the height of which is when the "Santos Populares" (popular saints -St. Anthony, St. Peter and St. John) are celebrated during the month of June.
Peixinhos da Horta
They look like fillets of fish, but, in fact, they are deep-fried green beans with an egg and flour coating. They get that name for their misleading appearance. Did you know that in the 16th century this dish was introduced to Japan by Portuguese missionaries and gave rise to the famous tempura?
Ameijoas à Bulhão Pato (Clams in white wine)
Ideal for an early meal, this seafood is cooked in a sauce made from garlic, coriander, white wine and olive oil. Its name comes from the poet Raimundo Bulhão Pato, who mentioned it in one of his poems. It should be served with bread and fresh white wine.
Portuguese food: Main Courses
Feijoada
The name comes from its main ingredient: beans. It's a combination of beans, pork, sausages and other vegetables, all cooked together in a pan. When cooked slowly, these ingredients combine into a sauce that brings their flavors together. It is this sauce that gives the characteristic texture to the dish.
Feijoada must be accompanied by a robust red wine that can underline the variety of its flavors.
Grilled fish
It is difficult to choose a single variety of fish to grill. At food stalls and in restaurants you will find sea bream, sea bass, flounders, cherne, swordfish and turbot quite easily. The secret is for them to be fresh or, if possible, caught on the same day. They need to be prepared in a way that takes advantage of their characteristic flavors — charcoal grills are best for this. Accompany with a selection of cooked vegetables, and preferably, a beautiful sea view.
Cozido à Portuguesa (Portuguese stew)
This is one of the best known and most difficult dishes to describe in Portuguese cuisine. It's a mixture of vegetables, meats and sausages that must be cooked separately. The list of ingredients may vary depending on the region of Portugal where the stew is eaten.
Cabrito assado no forno (Roasted goatling)
This is a traditional portuguese dish which gets a special place on the table during Easter. There are two fundamental criteria to be met when serving a succulent cabrito (goatling). The first is the seasoning. The meat must marinate overnight in a mixture of herbs, spices, garlic, wine and olive oil. After this, it must be slow-cooked, ideally in a wood oven. As a rule, it is served with potatoes, but in the north of the country it is usually accompanied with rice cooked in the same oven.
Portuguese food: Desserts
Sericaia
This is a traditional dessert from Alentejo. Some say it was created in a convent but others argue that it is an adaptation of a sweet brought in from India. It is made from milk, eggs (with the yolks and the egg whites introduced separately) and a lot of cinnamon. It's usually served with plums or prumes from the Elvas region.
Arroz Doce (Rice pudding)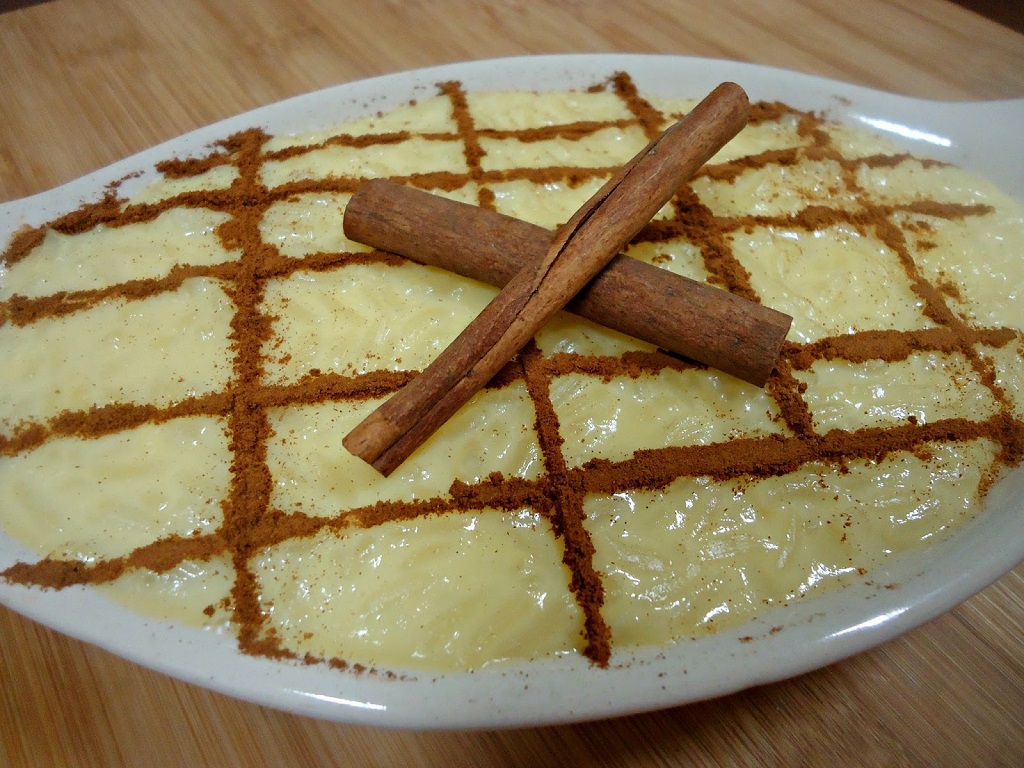 Rice began to be cultivated in the Iberian Peninsula in the 7th century, with the arrival of the Moors to the region. This dessert was created during that time. The traditional version dictates that the rice should be cooked with milk, eggs, sugar and orange peel. After cooling, it lays on a plate, topped with cinnamon powder.
Ovos Moles (Sweet eggs)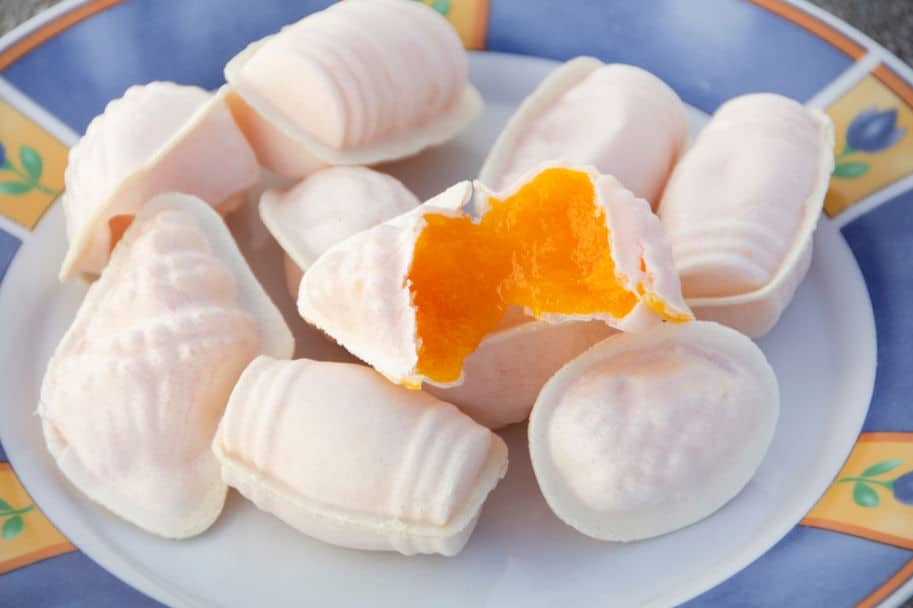 It is said that nuns from the Aveiro region developed this recipe after using egg whites to iron their clothes. This left large quantities of unused yolks, which they decided to combine with sugar. The sweet is wrapped in a fine coat of wheat flour (used to make the wafers for masses, which convents have a great deal of) and given form with nautical motifs: fish, shells or whelks.
By: movingtoportugal.pt