Greetings from Bamberg, Germany. Germany is full of amazing small villages like Bamberg, and we love visiting Germany. Today we're sharing our Germany travel tips around the ten things that shock tourists when they visit Germany for the first time.
1. Toilets
There are many things about toilets in Germany that are shocking to tourists. For starters, usually, payment is required to use a public toilet. Sometimes, you just drop a coin in a slot to enter, while other times there is a bathroom attendant who collects the money. When it comes to the actual toilets, there are more shocks to come. German toilets have a kind of shelf, where poop goes so you can get a good look at it before you flush it away.
2. People Outside the Train Stations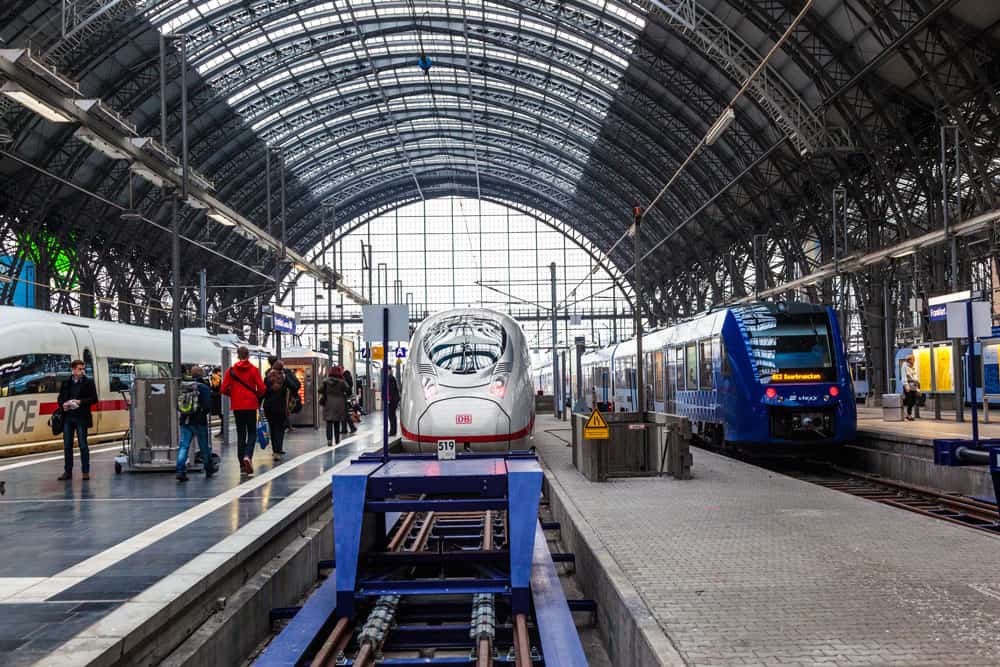 Outside of the train stations in Germany, there are people hanging about, and they can be scary and intimidating to tourists. This is especially shocking since German trains and stations are so orderly, but nevertheless, these people hang around outside. However, these people are taken care of by the government, so there's no need to worry about any harm from them. If tourists leave them alone, they will leave the tourists alone.
3. Germany is More Than Half-Timbered Houses and Beer Halls
Yes, in certain areas of Germany, half-timbered houses and beer halls are very common. However, in other areas, like Berlin, tourists are shocked when they don't see these German icons. Germany is actually a very modern and multi-cultural country, with people from all over Europe and the Middle East. With all of the cultures in Germany, tourists are bound to see clothing beyond the typical lederhosen. Much of what Americans believe to be "typical Germany" is from Bavaria in the South, as that is where the U.S. was in control after the war.
4. Nazi Jokes are Not OK
A lot of Americans like to make Nazi jokes, and this may be shocking, but Germans do not appreciate that. Most Germans are deeply ashamed of this part of their history and are incredibly embarrassed that it happened here. Nazi jokes in Germany are not taken as a joke at all, and in fact, many symbols of the Nazi regime are now banned in Germany.
5 . German Service Isn't the Warmest
Service in Germany is professional, but not overly friendly. People who used to over-attentive service in the States may be shocked at the service in Germany. In a German restaurant, travelers should expect to ask for everything and do so explicitly. Don't just ask if they have an English menu, ask if you can see an English menu. Travelers not used to this German manner might think it's rude, but it's just the German way. German people are wonderful once you get to know them, but the service industry is very professional and by the book.
6. German People Are Actually Very Nice
There are many negative stereotypes about Germans, but most tourists in Germany are shocked to discover how wonderful the people in Germany really are. It's tough to break their outer shell, but once you do, Germans make excellent lifelong friends. There are friendly Germans all over, but especially so in Bavaria.
7. Hotel Beds in Germany
Hotel beds in Germany have shocked many tourists, with the crackdown in the middle of the bed. Hotels in Germany push two twin beds together to make a double, so with some activity, like kids jumping in the beds, it's easy to lose someone in that crack. It's also easy to lose loose change, phones, or books, so make sure to check between the beds before checking out of the hotel.
8 . Cash in King in Germany
In some ways, Germany is so modern with high-speed trains, and the Autobahn, so it's shocking that most places still prefer cash payment over credit cards. Credit cards are becoming more widely accepted, but it's always a good idea to have some cash on hand, especially coins for the toilet attendants. For credit card purchases, travelers need to make sure they have the PIN number handy as it's sometimes required at the point of purchase.
9. Germans Love Pork
It can be shocking just how much the Germans love their pork. Whether it's pork shoulder in Bavaria, or ham hocks, currywurst, and bratwurst, pork is the main staple in nearly every German meal. As a multi-cultural country, even Germans don't eat German food all the time, so often the traditional German restaurants appear to have more tourists in them than locals. Don't forget the sauerkraut to go with the pork!
10. The German Tourists Uniform
Outside of Germany, it's easy to spot a German tourist. It starts with a wool-skin coat, or a safari-style vest with tons of pockets. The matching accessory for this outfit are the sandals with socks. This is not so much shocking, but more amusing than anything. You'll see this in Germany and abroad.
By: woltersworld.com