What To Do When You Happen Upon A Hula Ceremony
These Six Oʻahu Ube Treats Taste—And Look—Amazing
You don't often hear about the things you shouldn't do in Hawaii, so let this be your guide. Think of them more like insider tips on how to stay safe, be respectful, and get the most out of your vacation, because we want you to have the best time possible.
1. Don't stand next to the blowhole
Photo: Getty Images
Watching water shoot a hundred feet in the air is an exciting sight, but it is best viewed from a distance. Though Halona Blowhole on the East Side of Oahu has fencing and signs to tell visitors to stay back, other blowholes, such as Nakelele on Maui, do not. The extreme force of the water can knock you down, wash you out to sea or suck you into the cave. It's all happened before, and the results in some cases have been deadly.
2. Don't eat at a chain restaurant
Hamura Samin Stand on Kauai is noodle nirvana.
Photo: Catherine Toth Fox
We all love the familiarity of a chain restaurant because you know what to expect—and you probably already know what to order. But if you eat at a Red Lobster or California Pizza Kitchen like you do back home, you will be missing out on one of the best things about traveling: discovering food you can't find anywhere else. Get in the car (or call a ride-sharing service) and find the restaurants, holes-in-the-wall and food trucks locals swear by: On Oahu, Ethel's Grill, The Pig & The Lady, Haili's Hawaiian Foods, Alan Wong's, Liliha Bakery, or J.J. Dolan's; on Maui, Tin Roof, Star Noodle or Sam Sato's; on Kauai, Hamura Saimin Stand, Pietro's Pizza, Jo2 Restaurant, Bar Acuda or Porky's; and on Hawaii Island, Nori's Saimin and Snacks, Village Burger Waimea or Café 100.
3. Don't let a commercial luau be your only exposure to Hawaiian culture
Photo: Courtesy of Courtyard King Kamehameha's Kona Beach Hotel
Though many luau talks about their authenticity, it can be argued that what visitors see, eat and do there is anything but Hawaiian. The grass-skirt-and-coconut-bra kitsch? They're products of a Westernized movement to market Hawaii to the masses. Those famous tiki drinks? They were invented in California. Fire-knife dancing? That's Samoan. I think you get the point. Visiting the Bishop Museum on Oahu, instead, is the best way to learn about Hawaiian culture and its history. Or, even better, volunteer at places like Molokai Land Trust and Heeia Fishpond on Oahu, or take a tour of Na Mea Kupono's taro farm in Waialua on Oahu.
4. Don't limit your visit to Oahu
Kauai's got hikes, beaches and more.
Photo: Getty Images
Visiting the USS Arizona Memorial, the North Shore and Waikiki Beach are understandably high on any traveler's list of things to do. But if you're going to fly all the way to Oahu for a vacation, consider including an interisland hop, too. Whether you choose Kauai, Maui, Molokai, Lanai or the Island of Hawaii, a daytrip will give you plenty of time to explore, if you can't stay longer.
5. And don't avoid the Island of Hawaii
Pololu Valley on the northern coast of Hawaii Island.
Photo: Getty Images
Also known as the Big Island, it's the youngest of the main Hawaiian Islands, and makes world news headlines when Kilauea volcano is erupting. News flash: It's not erupting anymore, nor was it dangerous to visitors when it was erupting in an isolated corner of a very large island. So there's no reason to avoid the Big Island. What I love most about the place is that, out of all the islands, it still feels like you can "discover" places—because it's so big. There are no signs pointing to every overlook, scenic view, beach, swimming hole, or waterfall. You have to actually do a little digging yourself to find out where some things are, which makes the reward of discovering a place that not everyone knows about all the more sweet.
6. Don't turn your back to the ocean
Standing on a rocky ledge next to the ocean may seem like a great place to take a photo—until a wave you didn't see coming knocks you down. Waves can be unpredictable, and those rocks become dangerously slippery when wet—they're impossible to grab onto, leaving you at the mercy of the ocean and wherever it takes you. So whenever you're near the ocean, always keep your eyes on it.
7. Don't only stay in resort towns
Waimea Plantation Cottages are the perfect place to stay when you're in town.
Photo: Mallory Roe
Resort towns, such as Kaanapali and Wailea on Maui and Waikiki and Ko Olina on Oahu, are visitor destinations, so of course, they're going to attract crowds, expensive stores, and more than a few chain restaurants (see No. 2). Staying in smaller towns, such as Kahuku on Oahu, Paia on Maui, or Waimea on Kauai, makes for a more relaxed experience. You'll also find more local stores and restaurants, and you'll have a greater chance of rubbing elbows with residents, which in many cases, gives travelers a more well-rounded experience.
8. Don't hike illegally or start a hike late in the day
Unless you're with an experienced tour guide, do not do this.
Photo: Getty Images
As locals, we see the rescue helicopters on the 10 o'clock news, when hikers get stuck on a trail at night and can't hike back out. Oftentimes, they miscalculate the hours left in the day or misjudge how difficult it is and how long it takes to complete a hike. I'm sure you can imagine how dangerous it can be to hike down a mountain ridge at night. It's safer to start your hike earlier in the day. Bad choices put rescue personnel in harm's way, as does hiking illegally. Those trails are closed for a reason.
9. Don't take lava rocks
Photo: Courtesy of Haleakala National Park
Haleakala National Park once stated it receives about 100 rocks a month in the mail from visitors who take them home and then send them back. Usually, they're returned after the visitor learns the superstition that taking a lava rock will bring down a curse on you from Pele, the volcano goddess. Aside from it actually being illegal to take anything from a national park, rocks are just as important in Native Hawaiian culture as anything else in nature. Stones were used to build structures, create tools, and some can even represent gods. So just leave the rocks where they lay.
10. Don't rent a convertible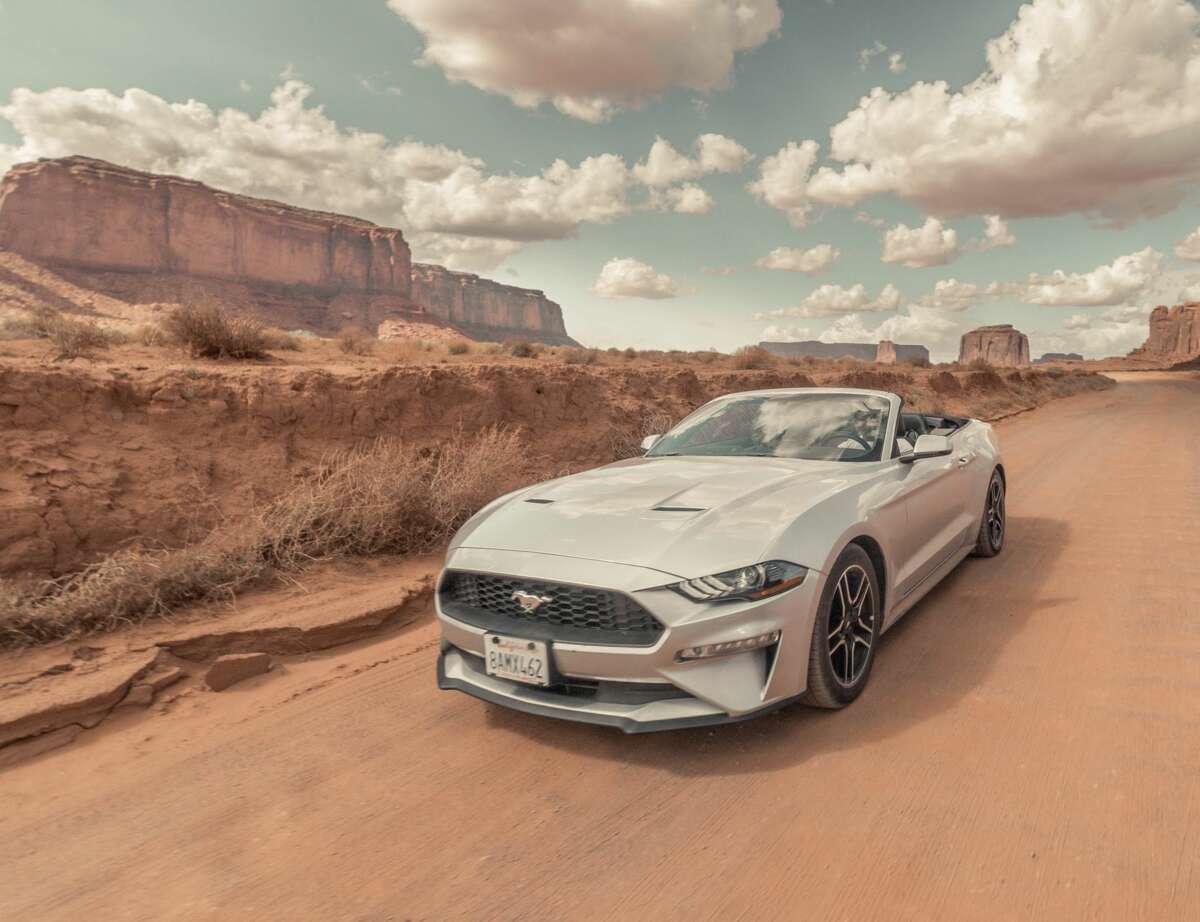 I've lost count of the number of times I've seen a convertible pull to the side of the road because a lone cloud in a sunny, mostly blue sky decided to sporadically dump rain. Hawaii's weather is known for these random rain clouds, and it's also common for the weather to be dramatically different from one side of the island to the other. This means a drive that starts on a cloudless west side of an island could end in an overcast and wet east side.
By: Christine Hitt