Why should you visit the Netherlands? A small and populous country in Europe, the Netherlands retains all the attractions people need to travel. The more you discover, the more you travel, the more you find it worthy of all your expenses. The Netherlands will surprise you at every step of your journey. For more motivation, we have listed the following top reasons to visit the Netherlands at least once.
1. Dutch tulips and windmills
Your trip to the Netherlands is incomplete if you haven't visited a tulip field and seen a windmill.
You can enjoy the richest floral beauty at Keukenhof gardens, which showcases more than 800 types of tulips. It is the world's most beautiful spring garden, a wonderful 32-hectare sea of flowers — definitely a once-in-a-lifetime experience. Mid-April to mid-May is the best time to visit Dutch tulip fields.
And of course, how can we forget the beautiful windmills. There are thousands of windmills in the Netherlands, and many of them are national monuments today. These giant windmills aren't only for display; they help crush grains and are used as water pumps to prevent flooding. Certainly, windmills are great for very Dutch photos.
2. Charming Dutch towns & villages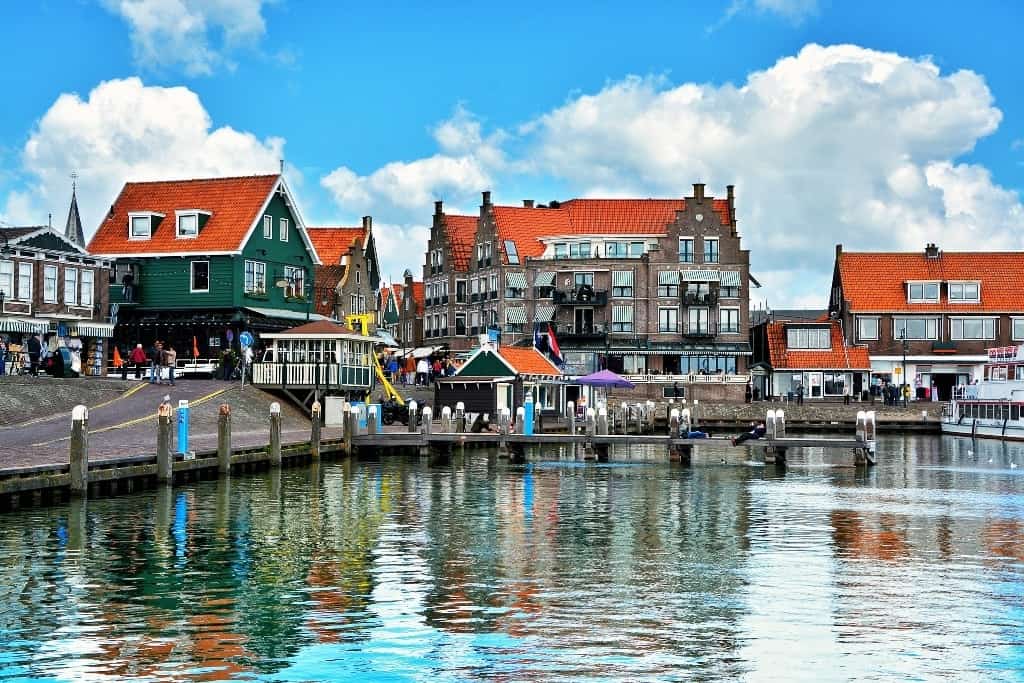 The modern and vivacious cities of the Netherlands are definitely worth a visit, but if you haven't seen the towns and villages, you've made a grave mistake. The Netherlands offers a number of quite charming towns and villages. The ancient fishing village of Markermeer, Giethoorn has no car, fortified town Naarden, the historic city of Haarlem – this list is endless… Each part of the country has picturesque towns and it's really worth checking out.
3. Stroopwafels & other Dutch snacks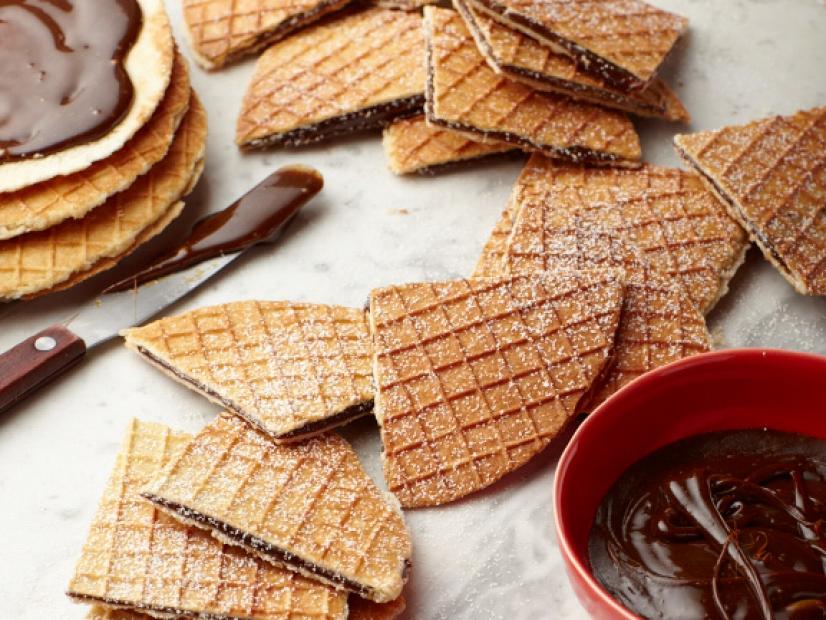 Probably the most famous Dutch snack: Stroopwafels! Stroopwafel is a two-layer waffle like a cookie with sweet syrup in the middle. You can also bring them as a souvenir or gift! Also, there are other snacks such as traditional Dutch apple pie with cream and poffertjes, 'kroket' (fried snacks filled with grilled meat) and fried potatoes with mayonnaise. Vending machines with crispy snacks at FEBO are a novelty for most tourists.
4. Bicycle country
Bicycles are actually more than people in many Dutch cities, and most urbanized areas are equipped with well-kept cycle paths, making the transport of two-wheeled more easier. So you can get off the road without having to worry about a flat tire. Whether you like cycling in the city or exploring the Dutch countryside, cycling in the Netherlands is an enjoyable experience. Choose cycling routes to enjoy the beautiful roads.
5. Lots of activities for kids
The Netherlands is really friendly with kids. Because it is such a small country, it isn't necessary to travel far to see much. This makes it less tiring for your kids. The Netherlands has a large number of large zoos, and theme parks and most museums offer activities for kids. Some interesting examples are the Railway Museum in Utrecht, the Nemo Science Museum in Amsterdam and the Children's Book Museum in The Hague.
6. Lots of cheese
Are you a cheese lover ?! There are lots of cheeses in the Netherlands, and not only Gouda and Edam cheese. Many towns hold wholesale markets to sell the most delicious and delicious cheeses. Honestly, after you taste all the amazing cheeses in this country, you'll forget all the other cheeses you've ever tasted.
7. Dutch masters of art
The Netherlands has a lot of numerous museums, where you can admire both the Dutch masters and many foreign works of art. Most major Dutch cities have at least one museum dedicated to art history and a wealth of priceless artworks. Visit the world-famous Rijksmuseum in Amsterdam and discover more than 400 masterpieces of artists like Jan Steen, Vermeer, and Rembrandt.
8. Easy to talk to locals
It is so as easy to communicate with local people because most Dutch people speak English. Whether it is asking for directions, buying something or when you go to restaurants and cafes all offer English menus, and as far as I know, public transport is in both Dutch and English (at least in Rotterdam and Amsterdam!). Obviously one of the reasons to visit the Netherlands.
9. Lots of history
In the Netherlands, you are surrounded by an exciting and long history. The Netherlands offers a lot of historic architecture in most cities and villages. The origin of the oldest cities in the Netherlands comes from the Roman Era, and Nijmegen is the country's oldest city dating back to that time. There are a number of monuments and buildings spread across the country that showcase Spanish, Austrian, French, and German influence.
10. Long-distance walking
In a country that is fortunate to have many scenic spots, it would be regretful not to discover it on foot. Experience Dutch life by enjoying long walks. You must experience Pieterpadis, a famous and longest walking trail that starts from Pieterburen and goes to Mount Saint Peter in Limburg. A famous walking event in the Netherlands that you will not want to miss is Vierdaagse van Nijmegen, a four-day parade that takes place in mid-July.
That's 10 reasons to visit the Netherlands! Do you have anything else to add? Hopefully for our reasons, it will inspire to plan to the Netherlands for your next trip.
By: 1sttheworld.com