Canada is an attractive destination for migrants from around the world. Settling in a new country can be daunting, but Canada makes it easy – here is our list of 10 destinations for new migrants to Canada. In Canada playing favorites can be hard – so in no particular order here are 10 popular cities for migrants in Canada.
Vancouver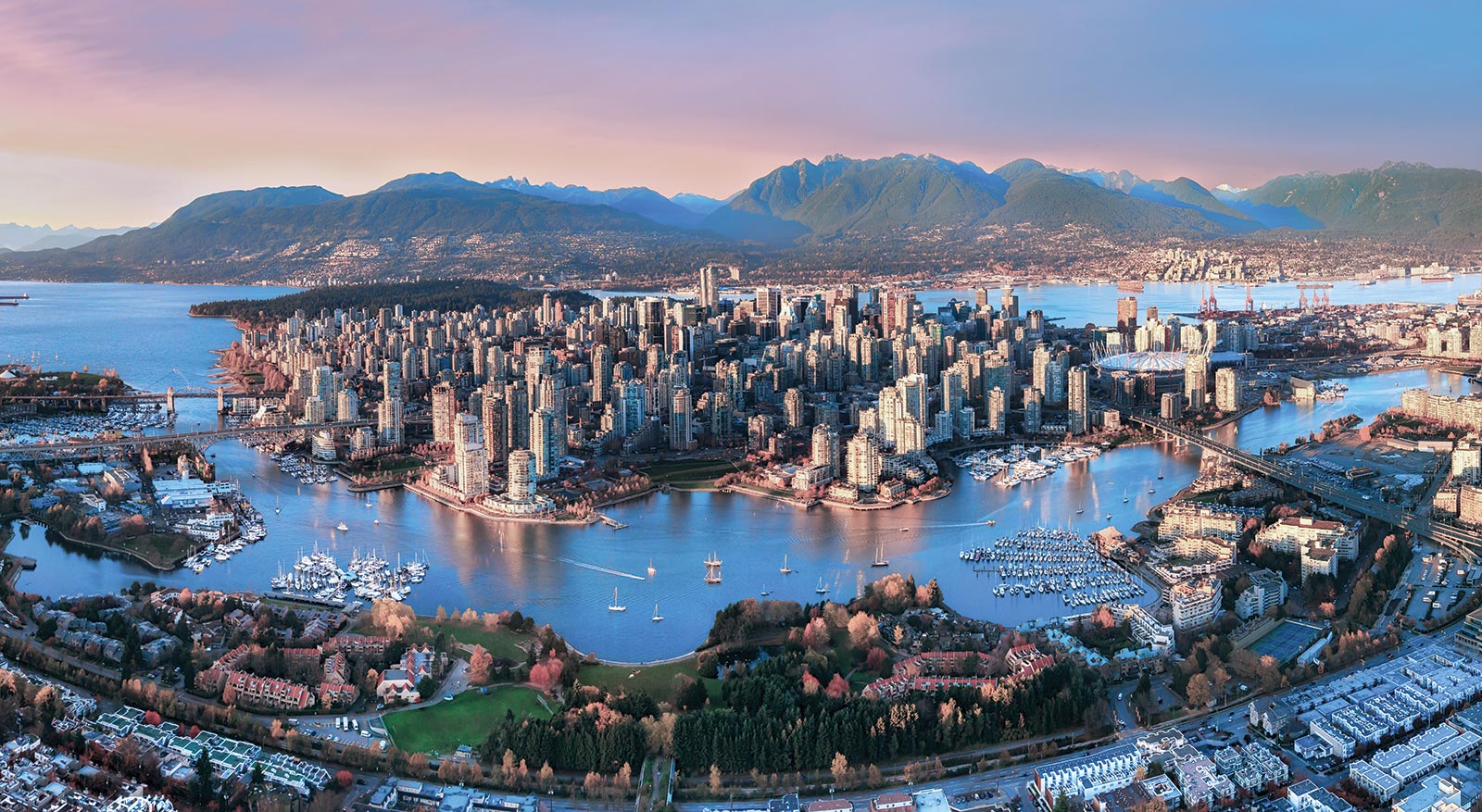 Vancouver in British Columbia is highly recommended – the largest population center in British Columbia, Vancouver is surrounded by water and is a great city if you wish to live outdoors. It is very diverse and is home to many immigrants from China and South Asia. It's a great melting pot with a diverse population mix including from China and South Asia.
Markham, Ontario
Markham is the northern suburb of Toronto and is easily accessible by transit or bridge from Toronto. It had a bend towards agriculture earlier but now is regarded as the high-tech capital of Canada. It's a high-tech capital because as it home to more than 1,000 life science and high-tech companies that generate 37,000 jobs, earning its reputation as a technological hub. Markham aims to manage growth and create a strong community and economy, as well as a clean and healthy environment.
Saanich, British Columbia
Saanich is the largest municipality in Greater Victoria and boasts plenty of variety in landscape. Employment rates are high in fields such as Education, marine, construction, health, retail, and agriculture. Saanich also offers affordable housing.
West Vancouver, British Columbia
This affluent part of Vancouver is home to a lot of industries especially in sectors like trades, film &TV, technology, tourism, natural resources, and construction. The average rental price in Vancouver is around $1,450 per month.
Oakville
Has a low level of unemployment and whilst housing rates increased in 2019 it remains a solid place for families to immigrate?
Toronto, Ontario
Toronto is the most populous city in Canada with 50% of the population being foreign-born immigrants although no particular community dominates other. There are plenty of opportunities for work, starting new businesses. Housing prices tend to be on the higher side.
Richmond Hill, Ontario
Richmond Hill is an attractive hub for families, it boasts the highest level of employment. And predictably whilst housing is not very affordable [neighborhoods are wealthy]. It does have a relatively large proportion of the Chinese population.
Calgary, Alberta
Calgary is the largest city in Alberta and the third-largest urban area in Canada. In a large metropolitan area, the economy is diverse and includes financial services, logistics and transportation and technology.
Vaughan Ontario
The fifth-largest city in greater Toronto. slightly higher employment rates. Property prices are declining but rent rates are increasing. Vaughan's average annual employment growth was 3.2% and its business growth was 2.9%, exceeding provincial and national rates.
Burlington, Ontario
Low crime rates, real estate prices are currently declining and there's plenty of real estate opportunities.
By: SmartMove2Canada