Hawaii is a well-known destination that remains at the top of almost everybody's travel bucket list. It is seen as a paradise full of scenic beaches, but there is actually more to Hawaii than meets the eye. Aside from visiting the beach, there are so many unique experiences you must try when visiting this paradise. Each and every island of Hawaii offers different activities for visitors. Make the most of your getaway and immerse yourself in the cultural history of each island. Make sure to eat, drink, explore, and experience everything nice in Hawaii. Scroll down to find out about the most unique experiences you must have in Hawaii, USA.
1. Try out scuba diving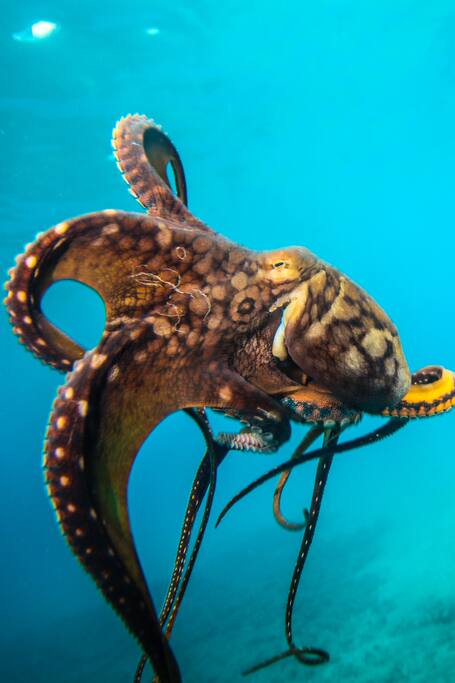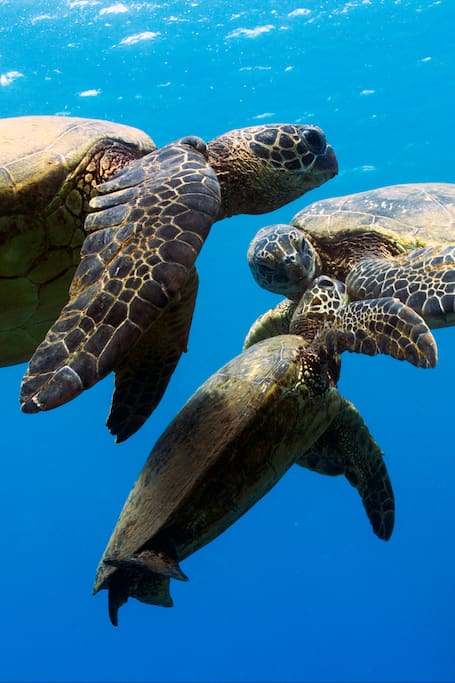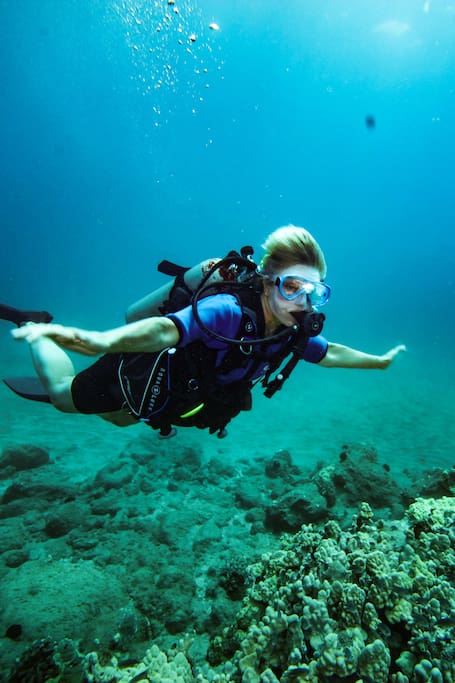 Experience fun, easy, and safe diving with no experience required. For new divers, a short class will be held to discuss the equipment used and safety measures. The dive will start no deeper than 10 feet (3 meters) for everybody's comfort. If you want to go deeper, the maximum depth is 30 feet (9 meters). The magical diving experience lasts for 40 minutes. Make sure to have basic swimming skills before taking part in this diving activity. Explore the waters of Maui to see the wildlife and beautiful reefs. Take a lot of pictures underwater for more memories to bring home.
2. Learn how to surf like the pros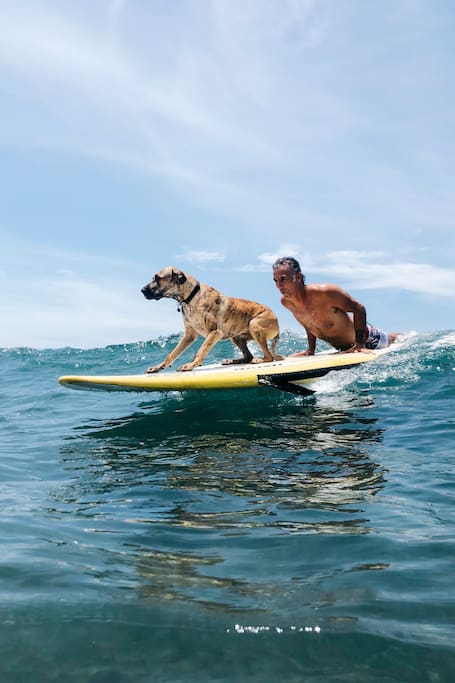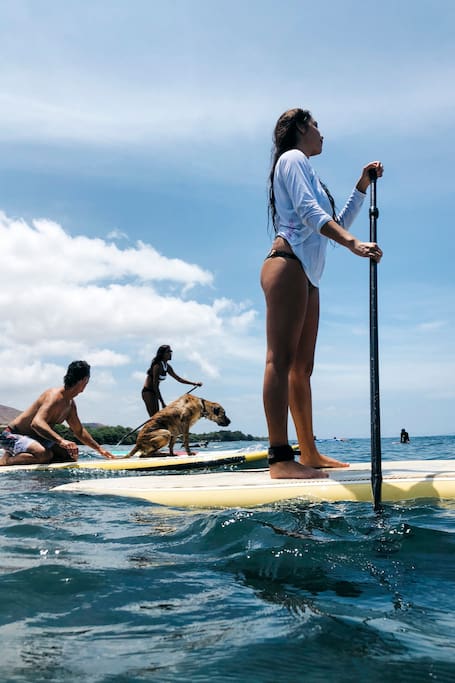 Take part in this step-by-step surfing session during your visit to Hawaii. To ensure safety, the instructor will check the waves before going down to the shores for the land lesson. After checking, you will conduct lessons on land first. This lesson includes paddling, popping up, and proper stances when catching waves. The instructor will also discuss some safety, etiquette, and surfing culture. Once you are ready, you will now conduct the lessons in the ocean. Make sure to bring your own water, towels, and sunscreen before booking. Have fun and enjoy the waves.
3. Experience cooking the Hawaiian way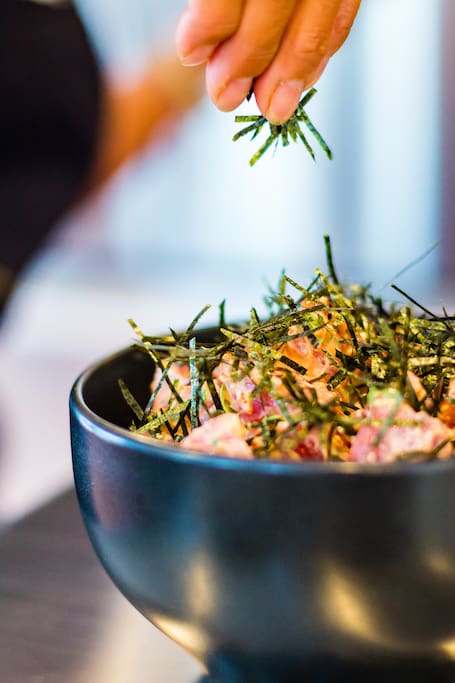 Visit a humble home in Honolulu to experience cooking the Hawaiian way. Learn how to cook Hawaiian local favorites by taking either the standard or premium cooking class. Once you book and arrive at the home, you will be guided to your own cooking station. For the standard class, you will cook a total of four dishes namely the Trio of Island Fresh Poke, Coconut Crusted Kahuku Shrimp, Deluxe Musubis, and Butter Mochi. The premium class costs more (165 USD per person) and includes five to six dishes. After cooking, taste your self prepared meals with your beverage of choice.
4. Dance the Hawaiian hula to the sound of the waves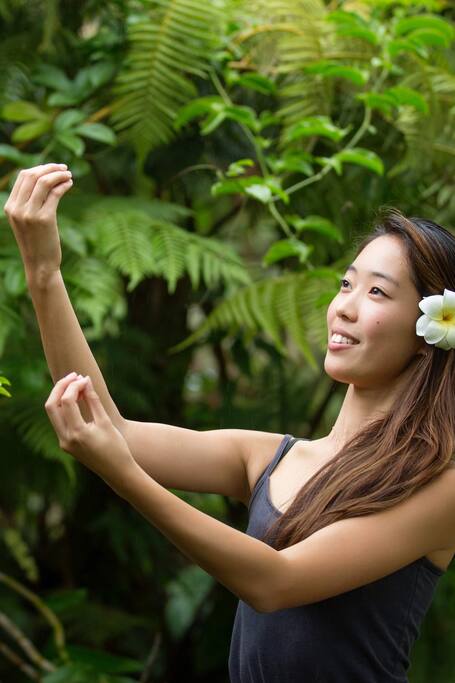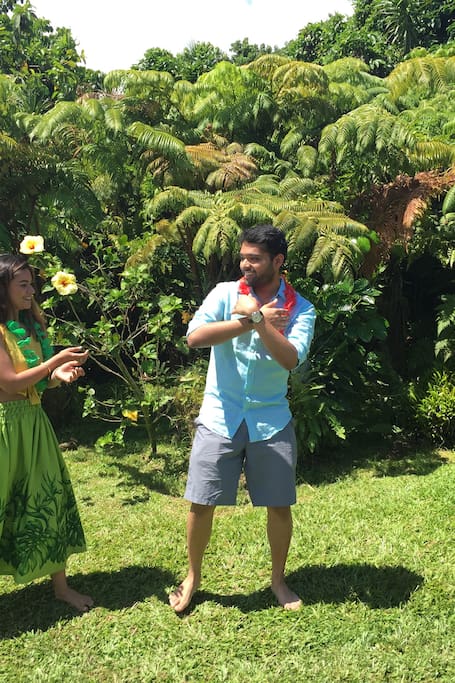 Learn about the hula dance – its history and basic steps – in Hilo, Hawaii. You will be fascinated to find out that every movement in the dance has its own meaning. The choreography comes from natural elements and of course aloha, which is love. In the one-hour lesson duration, you will learn basic hula steps which include kaholo, hela, ami, uwehe, and leleuwehe. Hula dancing is known as a good exercise for the body. Aside from learning the dance, you will also be closer to Hawaiian culture.
5. Kayak and snorkel to the Mokulua Islands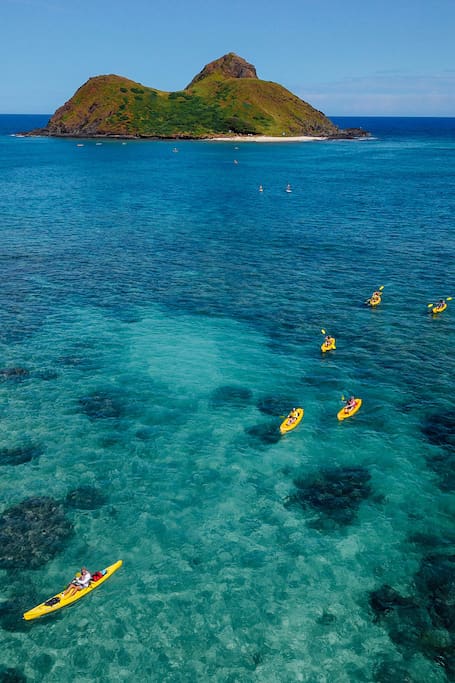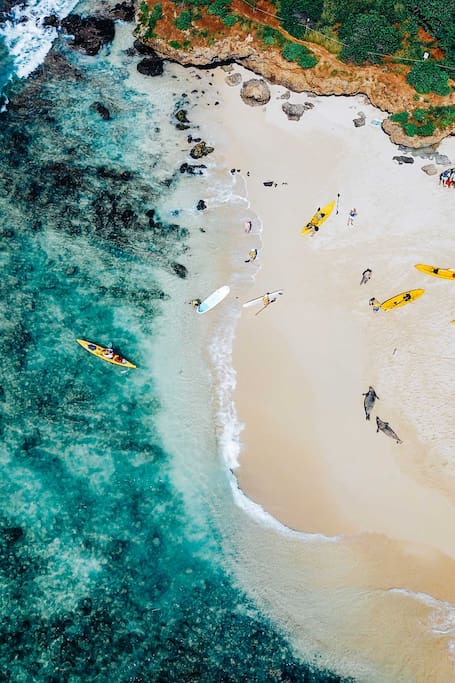 This five-hour kayak tour is enough to make you witness the beauty of Kailua. You will see the Mokula Island sea-bird sanctuary, Lanikai's white sand beach, and a lot of hidden gems. Aside from kayaking, you can go snorkeling and see the coral reefs and turtle feeding grounds. This tour package includes food, drinks, transport, and hotel pick-up as well. Have fun and go as a group of 10 from ages 13 and up.
6. Witness the picturesque and lovely night sky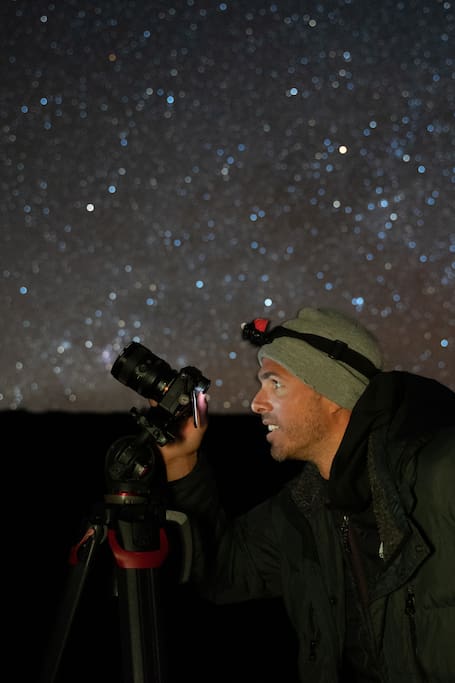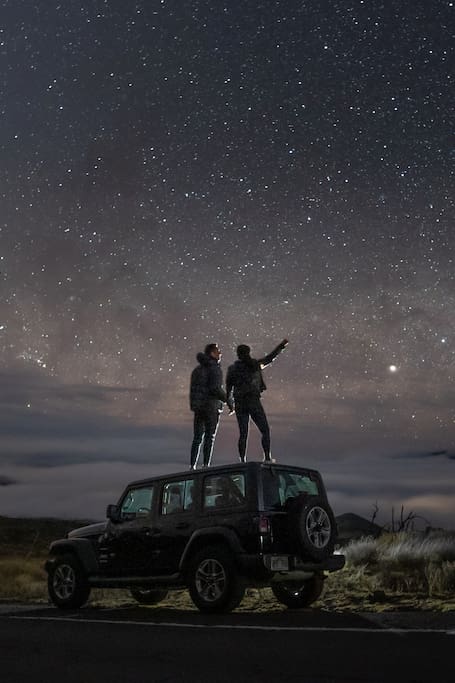 Traverse the mountains of Mauna Kea or Mauna Loa and create beautiful memories to take home. Both locations are equally spectacular but the one with the best weather will be chosen. You will not be with many groups since the locations are far from tourist spots. You can either have your own vehicle or guide van following behind. The guide will also show constellations, nebulas, planets, and shooting stars. Your photos will also be taken in the highest resolution and will have free photo editing as well. You can expect the photos within 24 hours after the trip.
7. Take part in the Magical Kona Adventure Scavenger Hunt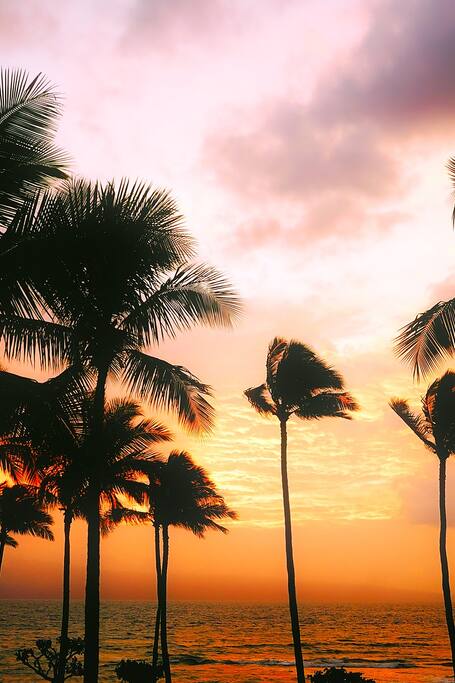 Try this fun scavenger hunt located in downtown Kona. The beautiful seaside town will be your game board in this activity. The game lasts for two hours, and you can create a group of up to ten members. This is a totally different scavenger hunt since instead of simply solving some riddles, you will be a detective looking for clues in local stores and you will also go on social experiments. Each activity in the hunt will even give you more knowledge about Hawaii. What are you waiting for? Book a private group and be prepared for a new type of hunt.
8. Hike in the bamboo forest and make bamboo instruments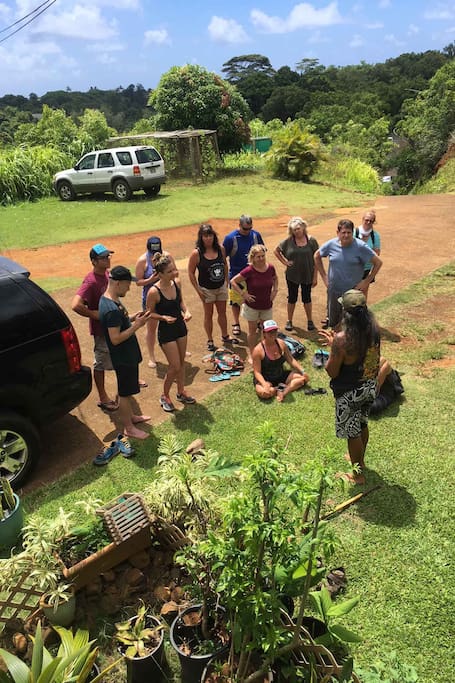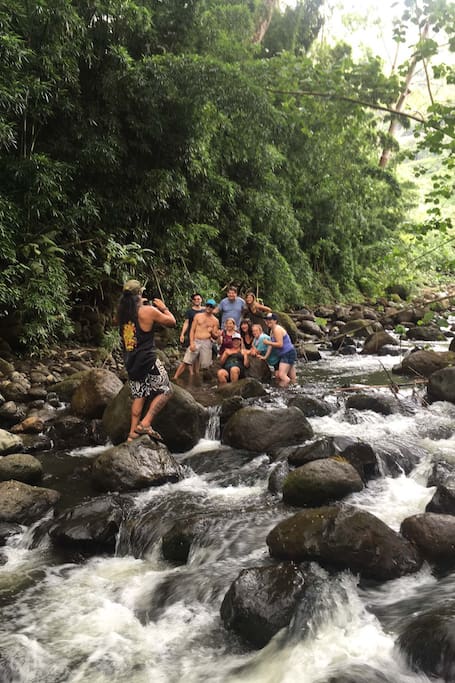 Hiking may seem like a usual type of activity during trips, but this one is different. You will harvest bamboo while hiking and make instruments afterward. The hike starts at Makaleha mountain to gather fresh water from the spring. Once you reach the right spot for harvesting, you will start gathering bamboo for the instrument-making activity. Aside from bamboo, the guide will also show and describe the native plants around. In the guide's home, you will make a nose flute out of bamboo and taste different Hawaiian snacks.
9. Learn fire dancing from a professional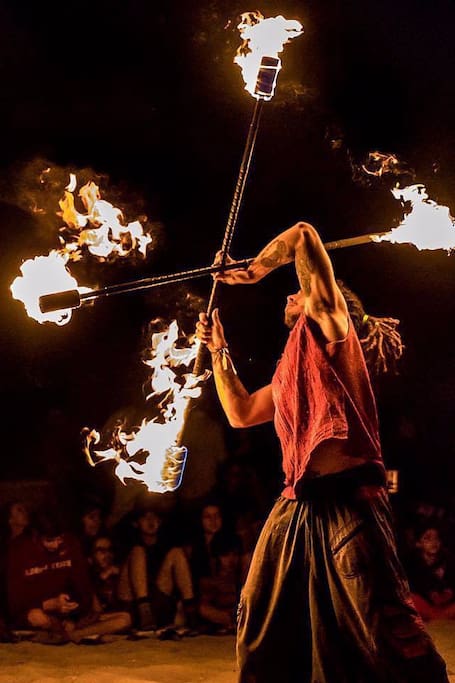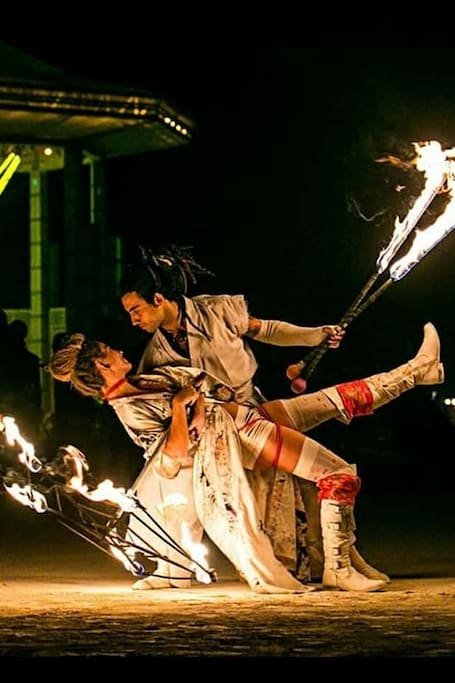 Hawaii is known for its fire dancers performing at night on beautiful beaches. While you are here, why not learn this famous dance? You can choose to either watch a performance or learn fire dancing. You can also take photos while trying some stances. The instructor will provide all of the outdoor gear, safety equipment, and creative supplies. No need to be afraid, the host is internationally known as a Fire Master who travels around the world, mastering the art of fire dancing. It is definitely a life-changing and exciting experience.
10. Go on a farm tour and taste different fruits
Visit Pāhoa, Hawaii, to find organic fruit orchards, aromatic flowers, and herb trees all in one. This tour includes an easy walking pace which is perfect for people of all ages. After the tour, you will get to taste seasonal and organic fruits grown on the 6-acre (2.43-hectare) forest. Taste their green mangoes with special chili salt and unique jackfruit. This tour is also committed to proper precautions to ensure everybody's safety. Take part in this once-in-a-lifetime farm tour.
Delight in the unique experiences Hawaii offers
Be prepared for a once-in-a-lifetime trip to Hawaii. Make sure to try all of these unique experiences to complete your holiday getaway. You will surely appreciate Hawaii 10 times more after taking part in any of these activities.
Source: trip101.com