How well do you really know Australia, anyway? Test out your knowledge with these fun facts below…
1. First Photos from the Moon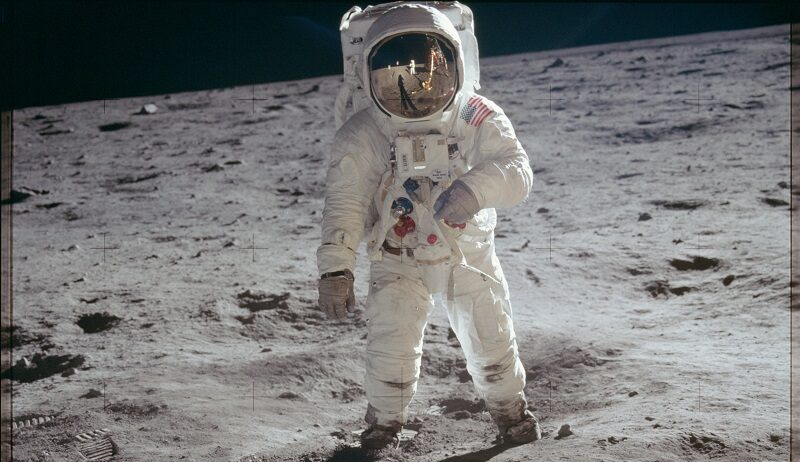 The Americans may have been the first to put a man on the moon, but Australia received the first images. After NASA sent Neil Armstrong, Buzz Aldrin, and Michael Collins to the moon on the Apollo 11 mission in 1969, a signal was received by Goldstone Observatory in California. However, the signal was received with higher accuracy by an antenna at the Honeysuckle Creek Tracking Station in Canberra, Australia. Honeysuckle Creek was opened in 1967 and closed in 1981, but for a few moments on July 21, 1969, it played a pivotal role in one of the most iconic events of the 20th century. After a few minutes, the signal was switched to the Parkes radio telescope in New South Wales before the images were relayed to 600 million people worldwide.
2. Women's Suffrage
In 1902 Australia became the second country in the world to grant women suffrage, after New Zealand, which approved the voting rights of women in 1893. Along with the right to vote, Australia also allowed women to seek election in parliament, and in 1921 leading suffragette and founder of the Karrakatta Club Edith Cowan ran as Nationalist candidate for the Legislative Assembly seat of West Perth and won, becoming the first woman to be elected to an Australian parliament.
3. Coastal Living
Australia is the sixth-largest country in the world and the smallest continent in the world, and approximately 80% of its citizens live 50–100 kilometers from the coast. Most of Australia's 24 million residents live in coastal cities including Sydney, Melbourne, Brisbane, and Perth. Meanwhile, there are wide, empty spaces in central Australia free of high-rises and suburbs. Australia also has one of the lowest population densities with 2.8 inhabitants per square kilometer, in comparison with the UK, which has 255.6 inhabitants per square kilometer.
4. The Great Barrier Reef
Off the coast of Queensland is the world's largest single structure made by billions of living organisms named coral polyps. Stretching 344,400 square kilometers, the Great Barrier Reef is so big that it can be seen from space and has been named one of the seven natural wonders of the world. The Great Barrier Reef is comprised of over 2,900 individual reefs and 900 islands and is home to thousands of species that together form one of the most complex ecosystems in the world.
5. Convict Police Force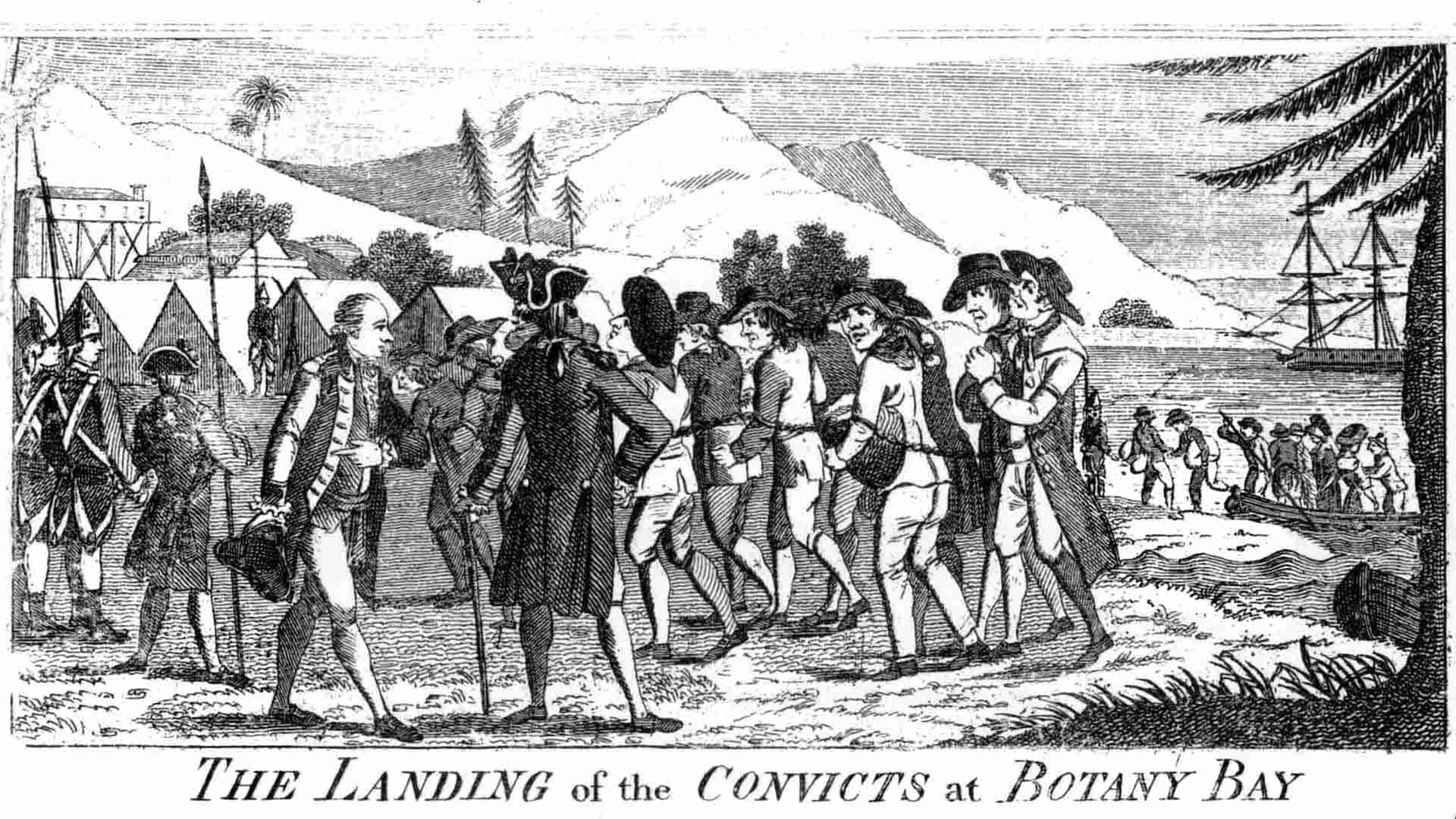 Convicts helped build Australia, and in 1789 Australia's first police force was formed, made up of the most well-behaved convicts who were put in charge of guarding Sydney Town. The Night Watch and the Row Boat Guards were appointed by Governor Philip.
6. The World's Longest Fence
Extending from Jimbour, Queensland, to the Eyre Peninsula in South Australia, the Dingo Fence runs a staggering 5,614 kilometers across three states, making it the largest fence in the world. Completed in 1885, the fence was built in an attempt to keep dingoes away from fertile land in the southeast corner of Australia and to protect flocks of sheep grazing in southern Queensland. The fence has been fairly successful, although holes have been found along the fence line, and these days feral camel have damaged several sections in South Australia. The Dingo Fence shouldn't be confused with Western Australia's Rabbit-Proof Fence.
7. Gina Rinehart Earns $1 Million Every Half Hour
With a net worth of $6.06 billion, mining heiress Gina Rinehart is ranked fourth on the BRW (Business Review Weekly) Rich List for 2016. As the chairwoman of Hancock Prospecting – a company she inherited from her father Lang Hancock – Gina earns an astounding $1 million every half hour. After gaining billionaire status in 2006, Gina's mammoth pile of coins increased thanks to Australia's mining boom. There is even a website that will compare your personal wealth with Gina's.
8. Sporting Capital of the World
Aussies go mad for sport and nowhere is this truer than in Melbourne, where we observe public holidays for the Melbourne Cup and AFL Grand Final. This dedication to the sport, along with many world-class facilities, has led SportBusiness to name Melbourne the Ultimate Sports City in 2006, 2008, and 2010. Melbourne hosts the Australian Open, Australian Formula 1 Grand Prix, the MotoGP, Spring Racing Carnival, and the AFL Grand Final, and has also held the 2006 Commonwealth Games and 1956 Olympic Games. The impressive list of sporting facilities includes the Melbourne Cricket Ground, AAMI Park, Etihad Stadium, and Melbourne Park.
9. 27 Years of Beaches
Australia is surrounded by the Indian, Pacific, and Southern oceans as well as the Timor, Tasman, and Coral seas, and with 34,218 kilometers of coastline, it's no wonder that Aussies love the beach. While not all of the coast is suitable for swimming, with rocky cliffs and mangrove swamps, Australia does boast over 10,000 beaches and it would take you a whopping 27 years to visit them all. Many of the beaches are renowned for their beauty and surf, with names such as Bondi, Byron, and Bells synonymous with beach culture. However, there's no need to fight over a patch of sand in this country as there are many remote and pristine places to lay down your towel and take a dip.
10. TV Priorities
Since 2009, MasterChef has gripped Australian audiences so much so that in July 2010 the national election debate between Julia Gillard and Tony Abbott was rescheduled so that it wouldn't clash with season two's grand finale. Both the Prime Minister and Opposition leader agreed to move the debate forward to 6:30 pm, placing MasterChef into the 7:30 pm prime-time position. The move worked, with the debate raking in over one million viewers, with three million more viewers switching on to see Adam Liaw claim the title.
By: theculturetrip.com