Canada is known around the world for its unmatched natural beauty and diverse culture. Travelers come to Canada for this beauty, and they stay for the amazing experiences found within its borders.
Canada has stunning attractions that highlight the best of Canadian culture and sights to give travelers the best experience. It will turn your trip to Canada from great to absolutely epic. You'll learn to love Canada for more than just skiing, hockey, and wildlife.
Keep reading for our top ten amazing attractions in Canada that will incite some serious wanderlust.
1. Stanley Park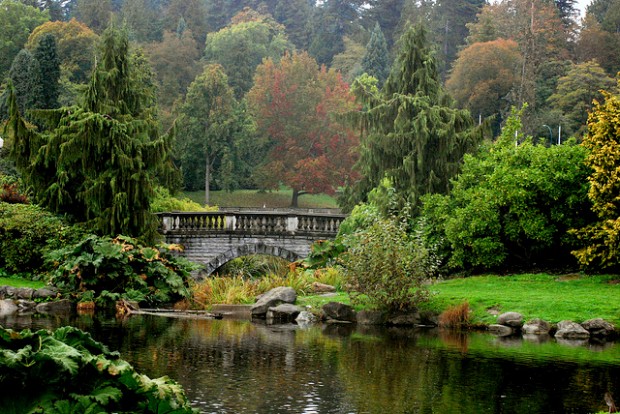 Image credit: Stephen Downe
Given the absolute enormity of this park, you'll be surprised to find that it's designated as a city park. Taking up 1,000 acres, this park is a must-see when visiting Canada's west coast. Rent a bike and cycle the pleasant loop around the seawall, relax on a beach, discover nature and plant life, or enjoy a picnic on the harbor of the English Bay. Find the perfect blend of culture, nature, and adventure at this famed city park.
2. Radium Hot Springs
Image credit: Jerry Bowley
Within the depths of the Canadian Rockies, natural hot springs pop up to keep Canadians warm all winter long. The little village of Radium is home to one of the best and most well-known man-made hot springs. Surrounded by trees, mountains, and wildlife, it's like finding a secret escape from the cold. Try it out for yourself any season (though it's best in the winter) and feel the rejuvenation of these amazing waters wash over you.
3. Old Montreal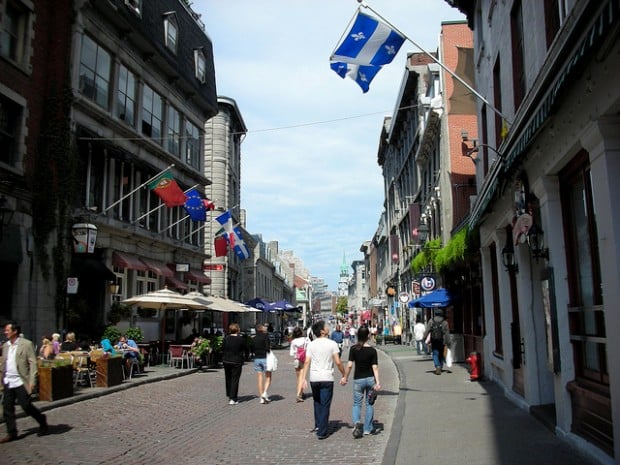 Image credit: Yoav Lerman
A small slice of Europe lies right within the heart of Francophone Canada. Some of the sites even date back to New France. See the Place d'Armes, Saint Paul Street, and the Montreal Town Hall in this little section of historic architecture. Stunning historical buildings, churches, markets, and river walks make this area a mesmerizing attraction to visit.
4. Bay of Fundy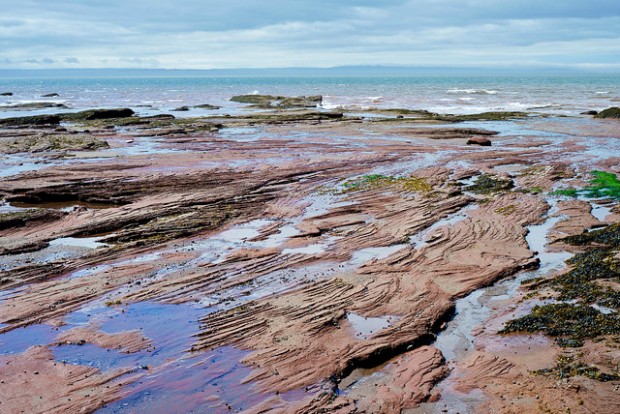 Image credit: Kiril Strax
A dramatic natural phenomenon that cycles 160 billion tons of seawater in and out of the bay. Witness the extraordinary effects twice daily as high and low tide roll in and out, you can even walk on the ocean floor at low tide.
5. Parliament Hill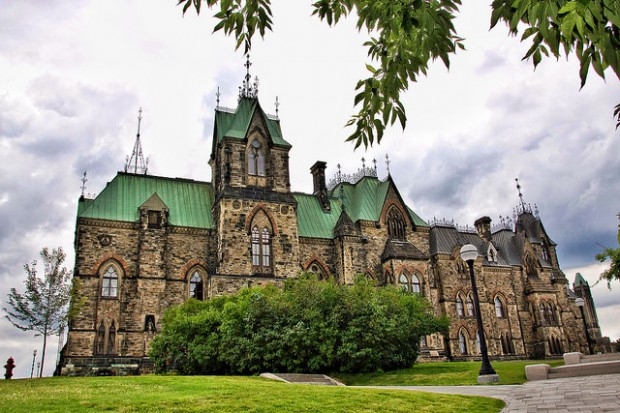 Image credit: Onasill ~ Bill Badzo
The parliament building in the nation's capital is a stunning sight to see on its own, extensive Neo-Gothic architecture built in the late 19th century makes this a building rich with history. See the stark Peace Tower divide the building in its center, the light of the Centennial Flame, and the Changing of the Guard along with the front lawn. It's a sight that makes Canadians proud, and visitors stand in awe and wonder.
6. Canada's Wonderland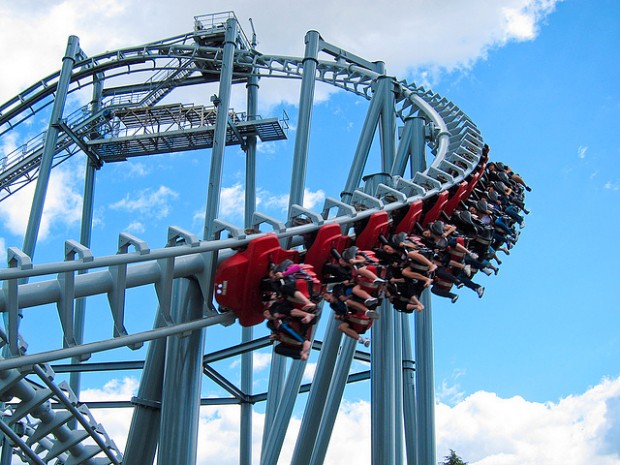 Image credit: Alan Teo
Not all of Canada's wonders are natural – this is the largest theme park in Canada. Adrenaline junkies, rejoice! This thrilling theme park has heart-pounding adventure rides that rival the best of Six Flags. The roller coasters here are the best you can find in all of Canada, including Canada's longest wooden coaster and its first inverted coaster. But that's not all – there's a water park, dinosaur park, a Cirque show, and daily entertainment.
7. Calgary Stampede
Image credit: davebloggs007
This attraction is only around for ten days every July, but it's one that brings crowds in from the entire world. This ten-day party is over one hundred years old and brings the whole city of Calgary out in their cowboy boots and plaid shirts to celebrate with chuckwagon races, nightly fireworks, theme park rides, epic entertainment, and weirdly awesome food (deep-fried cookie dough, red velvet chicken and scorpion pizza, to name a few). This is one party you can't miss when visiting Canada.
8. Glacier Skywalk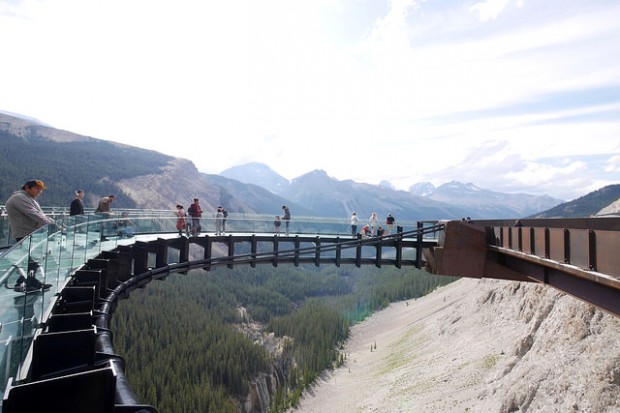 Image credit: lulun & kame
This glass platform walkway extends out over the forests and glaciers of Jasper below, 200 meters into the sky. See-through floors on this curved walkway make even the bravest traveler's heart beat a little faster, but it's nothing compared to the view. Breathtaking, adrenaline-pumping, and heart-stoppingly beautiful – this is one attraction you'll never forget.
9. CN Tower
Image credit: Michael Stephens
The tallest tower in Canada's biggest city, the observation tower is a favorite for locals and visitors to Canada. Get amazing 360-degree views of Toronto, walk onto the clear glass floors, or enjoy a sky-high dining experience. If you're truly crazy, suspend yourself outside the tower with the Edge Walk, battling high gusts of winds and feelings of vertigo while looking out at the city.
10. Hotel de Glace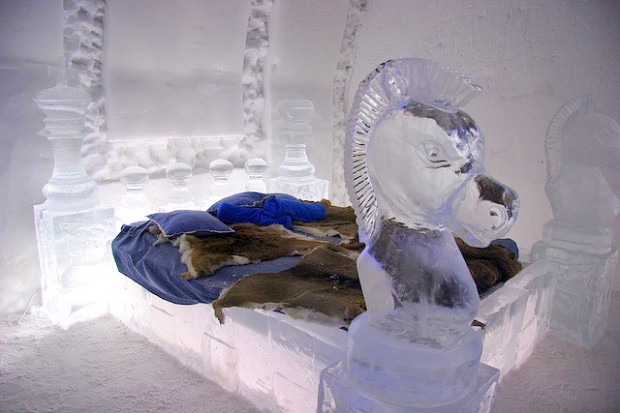 Image credit: Irina Souiki
Ever slept in an ice hotel? This is just one of the epic (and very Canadian) things to do during the Canadian winter. This Quebec hotel is entirely made of ice – everything from your bed to the massive sculptures is made of ice in this 44-room hotel. If you can't stay the night, take a tour of this chilly hotel, enjoy ice-glass cocktails in the bar, or make your own ice glass at the Ice Workshop.
With all these amazing attractions to see in Canada, it'll definitely be a trip to remember! Before you leave, remember to experience as many of these things that travelers love about Canada!
By: Kendall O'Geil